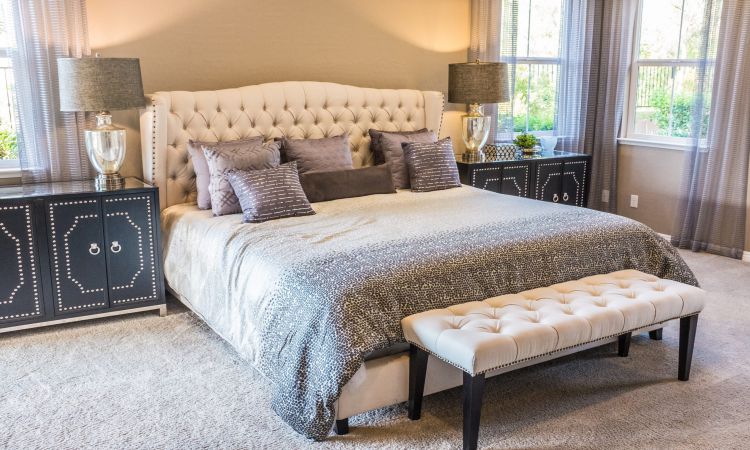 As many as 70 percent of Americans have plans for redecorating in 2021. We can only imagine this desire will stay strong as the 2020s roll on. If you're one of the many that's looking to redecorate their bedroom, you're probably looking for the best bedroom styles to adopt for your home. 
But what are the best bedroom trends that are out there right now? By failing to study interior design trends, you're missing out on a ton of great options that could be right for you. 
This article will walk you through some of the best of these trends, so you can create the design of your dreams. 
Go All Out 
The days of minimalist designs are coming to a close. Over-the-top styles, such as cluster core, take the more is more approach, throwing as many things that fit as possible together. 
Of course, these still fit in as far as basic color schemes — it's not about clashing. Cluttercore is all about overloading the senses with many great pieces, knick-knacks, and tchotchkes of the same style, to create a sort of aesthetic wonderland. 
However, to go all out, you're going to need to have a great foundation. The excess of cluttercore will fall apart unless you have a legitimately great bedroom foundation. Check out this link to buy yourself some great bedroom furniture. 
Take a Monochromatic Approach 
The world seemingly becomes more and more spiritual every year. It only takes a quick scroll through social media to see that many more people are interested in esoteric practices like Tarot cards, crystals, and astrology. 
Perhaps because of this, many people believe that colors greatly affect their mood. They seek to maximize this effect by picking one color and sticking to it as far as their design goes.
Of course, you can work colors into your monochromatic approach — but the idea is that they fall by the wayside. Rather than picking out a scheme, someone engaging in a monochrome aesthetic will pick out a certain amount of pieces that are the same color and roll with that. 
Dramatic Lighting 
The 2020s sees many more people caring about the types of lighting that they make use of than ever before. 
One of the most popular sorts of lights is LED stripes, used to line walls and illuminated furniture. This creates a cyberpunk aesthetic, that works to fuel the imagination of people who like to think forward to the future. 
Use the Best Bedroom Trends 
As you can see, the best bedroom trends take on myriad approaches. Whether you're going out with an aesthetic like maximalism or cluttercore, scaling it all back to a monochromatic style, or looking to the future with dramatic lighting, the key to bedroom design trends in 2022 is to make a bold choice. 
Don't be conservative in your bedroom design. Let your eye for fashion shine. 
For more articles like this, check out our "home & garden" section.