With the current pandemic, virtual meetings have become even more important than before. This means that there is no physical contact, therefore, ensuring the safety of all participants involved. In addition, in the last few years, there has been a significant increase in innovation in technology which has led to the development of fast and efficient video conferencing platforms that allow parties to share information securely and conveniently.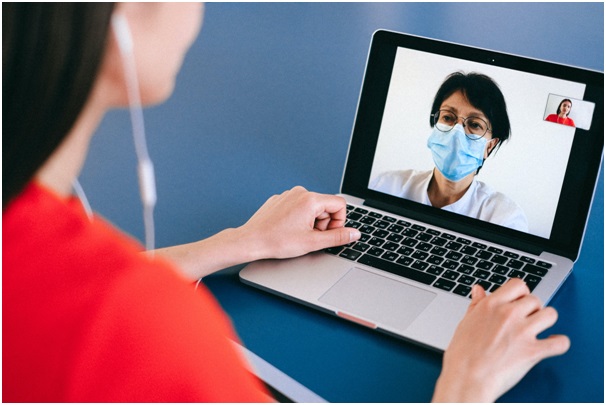 Also, virtual video conferencing poses several challenges that may hinder proper communication. Therefore, it is important to ensure you prepare well before a video conference call to help you gain the most out of that meeting. This article highlights some of the things to check before conducting a virtual video conference.
Check your Connectivity
It is important to have a secure and fast internet connection to help you have a smooth video conference. With poor connectivity, your video conference may be quite tedious because you will not make out what exactly the other members are discussing. It also disrupts the rhythm of the meeting, which may lead to time and resource wastage.
Therefore, ensure you have a LAN cable or a strong connection to your home WI-FI so that you can save time as you receive and deliver information with your team.
Choose a Familiar Video Conference Program
Select a video conference platform that you are comfortable with. One that you can easily navigate together with your team. It is also key that the platform provides an excellent meeting room solution where you can be productive working on your team projects. If your team does not understand how to handle the video conferencing platform effectively, it is best that you either shift to one that is familiar to all or train them on how to operate the platform.
Develop a Proper Plan
Before the video conference, ensure that you make a proper plan. Planning will help you run a smooth virtual meeting. It will also ensure that you meet all your goals for the meeting. Know the number of people who will be involved in the meeting so that you can ensure that each one of them has the opportunity to share and participate during the meeting. Also, a proper plan will help you better manage any disruptions that may occur during the meeting and help you capture your participants' attention by bringing them back to the subject matter.
It is also important to select the best place in your home or office where you will set up. A location that has little to no distractions and has a proper background to avoid distracting your team.
Test the Virtual Video Conference Platform
Perform a quick test some minutes before your meeting starts. It would be quite hectic to start a meeting without a proper test and find out that your system has some problems. Ensure that your WI-FI system is up to date and your microphone is functional. Go through the video conferencing platform's settings and ensure that everything is set. This will help you save a lot of ties and ensure that there is a proper relay of information between all your participants.
Send Invitations
By inviting your team members to the virtual meeting, you will know who is attending and who is not. This will help you have the proper plan for your virtual meeting. It will also help with timekeeping to allow the meeting agenda to be covered efficiently. Some items to include in the invitation are;
Proper virtual conferencing platform
Agenda of the meeting
Exact Date and time of the meeting to mention but a few.
 With all this information included, you will be able to meet all your objectives.
Be Professional
You have to be professional for a virtual meeting. Just because you are not in the office discussing business matters with your team does not mean you do not have to dress professionally and conduct yourself properly. Ensure that you do away with your phone before the meeting to prevent unnecessary distractions. Also, ensure that you give your participants time to talk and express their ideas. Do not cut someone short as they deliver their project findings.
Be a Good Host
The host of any virtual meeting determines how the meeting will run. Be a fun yet keen to detail host. Kick start the meeting with something off the topic, such as getting to know how your team is fairing, to help your team prepare for the main agenda.
Send Reminders
Remind your team of the upcoming virtual meeting to prepare their data and perform checks on the conferencing platform. Also, reminders help your team feel included, making them enthusiastic about the upcoming virtual meeting to deliver and share their data.