You might see on the internet numerous questions posted about people wondering if there's a way that you can change your natural eye color. Fortunately, there is a way, but this isn't always easy. Colored contact lenses, also called cosmetic lenses, and even decorative lenses can achieve this for you very easily.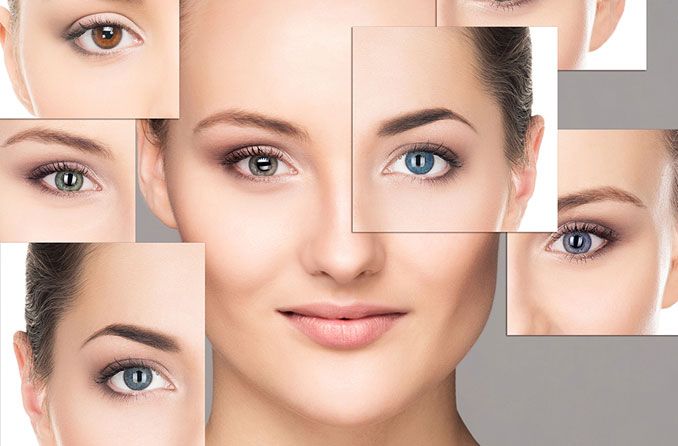 They change your eye colors, and even the shape of your pupil. There are even lenses called "blackout" lenses that can completely make your eyes black. While you may have normally seen this in the Hollywood and movie industry, people every day have been able to buy these online and at some costume stores these days. The main question though is whether they're safe or not. Lucky for you, we have the answer!
The Big Question: Are Colored Contacts Safe?
This is a debatable topic, and in some countries like the U.S., contact lenses cannot be bought sold anywhere in the U.S. without a prescription. Even so-called "non-prescription" lenses must require a prescription in order to order them so you can get the right size. There is actually good reason for this.
Colored contacts are just as safe as regular contacts. What's not safe is the user's decision most of the time. By picking the wrong size or prescription of contact, you don't know what you're getting, and in turn, you can actually damage your eyes. We don't want you to do that! What we do want you to do is get an optometrists consultation if need be (if you already have had a pair before of cosmetic lenses, then you should already know what to get, so if you don't need prescription lenses, you can choose non-prescription lenses in this manner).
What Makes Colored Contacts Safe?
If they're properly taken care of, and you take care of your eyes and your contacts with the right sized contact lenses, just like you would with regular contacts, you can actually have the great benefit of enhancing or changing the color of your eyes, and it can be just as safe as if you had regular prescription contact lenses.
How to Properly Find the Right Colored Contact Lenses for You
First, you'll want to measure your eyes so you can get the right size of lenses. This requires an optometrist appointment, even for non-prescription lenses. Then you can get consultation to find out whether you're a good candidate for these lenses.
You need to have the right instructions on how to take care of your contact lenses, and then know how long you can wear colored contacts. You don't want to wear them overnight, you also have to realize that colored lenses are thicker than normal lenses, so you need to know that your eyes can handle these types of lenses, and how you can help them do so.
Conclusion
The designed contacts by Misaki Contacts are a great way to order colored contact lenses, and they offer numerous designs, as well as alternatives for both prescription and non-prescription (decorative) lenses. You need to know the right size to order so you can select the right size when you order, and they accept PayPal at https://misakicon.com, and most other major credit cards for contacts at a great low price.