In 2021, more than 18 million people took up gardening in the United States. Undoubtedly, working in the dirt is a relaxing hobby that allows you to connect with nature. And, if you plant produce, you'll reap the rewards of your hard work!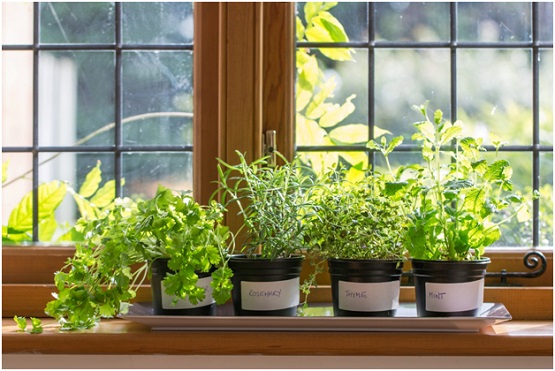 While fruits and veggies are some of the most popular choices in gardens, planting herbs is just as rewarding. Would you like to know why? If so, keep reading as we share eight reasons!
Planting Herbs Is Easy
Even if you don't have a green thumb, planting an herb garden is easy. They thrive in a wide range of climates and conditions and seem to grow like crazy.
The trick is to plant them in the right lighting conditions. For example, if your yard gets full sun, you can grow basil, parsley, or rosemary. And if you have a lot of shade, go for herbs like lavender, coriander, and dill.
Herbs Attract Beneficial Insects and Keep Away Pests
Herbs don't just benefit you! They also attract pollinators like bees and create an oasis for butterflies.
Moreover, pesky insects like mosquitoes avoid yards with basil, lavender, lemon balm, and other fragrant herbs. So it's a win-win!
Herbs Are Fragrant
Gardens aren't just pretty to look at with our eyes. They should also appeal to other senses like smell and sound for the optimal calming effect.
Growing herbs is a great way to give your outdoor space an aromatic scent that will help you relax.
They Add Pops of Color to Your Landscape
If you have a cottagecore garden, pops of color are essential to your landscape. Many herbs can help you achieve this look, such as:
Thyme
Purple basil
Tri-colored or golden sage
Lavender
Some of these herbs also create dense groundcover and hedges, which you can use to line walkways or mark paths.
You Can Plant Them Indoors
One of the best things about herbs is that you don't need a yard to plant them. Instead, put them in pots and grow them on a windowsill or your balcony.
These versatile and adaptable plants make planting a garden accessible to almost everyone!
Many Are Perrenials
Most of us like seeing our plants double in size as they come back to life year after year. Perrenials do just that, so you don't have to worry about replanting them each spring.
If you're starting a herb garden, pick perennial varieties, such as:
Chives
Echinacea
Fennel
Lemon Grass
Oregano
Mint
Just be sure to check that these herbs are perennials in your hardiness zone since they may die in the winter if you live in a particularly cold climate.
Use Them in Crafts or Recipes
Herbs aren't just pretty and fragrant! They also taste great and make excellent garnishes for meals. And, you can use them to create soaps, bath salts, and other crafts!
There Are So Many Varieties
Just like fruits and vegetables, there are herbs for all tastes! So no matter how picky you are, you're bound to find at least an herb or two that you enjoy using in the kitchen.
Moreover, with so many different varieties, herb garden design is easy! It isn't difficult to find herbs that thrive in all climates and soils.
Plant Your Herb Garden Today!
Whether you live in a small apartment in the city or on a farm, you can experience the wonderful benefits of having an herb garden. So start planning yours today by reading about different varieties that thrive in your region. Then, grab some gloves and a shovel and get to work planting herbs at home!
If you enjoyed this post, check out more home and garden content on our website!