Cybersecurity teams cannot wait for updates to be pushed out as new threats arise daily. They need an NGFW that can defend against them in real-time.
Organizations must think strategically about their NGFW selection process and any foreseeable increases in networking or security needs. This will allow them to choose the right NGFW to accommodate those requirements at a cost-effective price.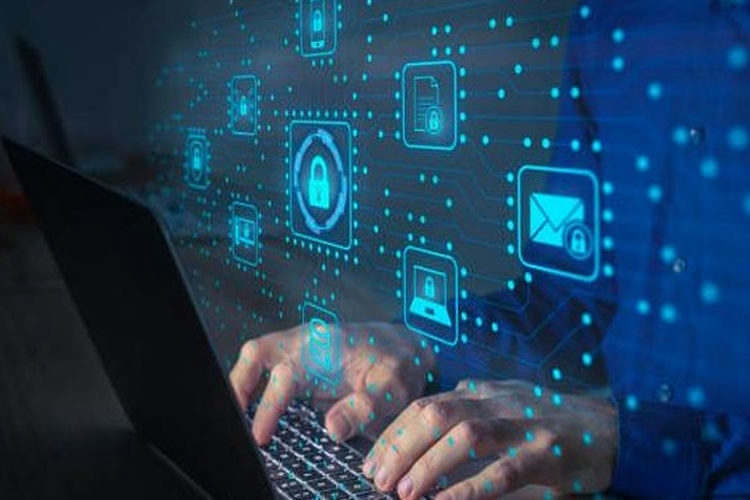 Cost
When purchasing a new NGFW for your business, you want to ensure it can meet all your security needs. Ideally, it should be able to interface with all of your other security systems to create a unified approach to data protection. This will also help to boost your security effectiveness and lower the total cost of ownership. Understanding how Fortinet vs. Palo Alto Networks NGFW works and how they can help your business is essential.
Fortinet offers a range of NGFWs that can meet the specific security requirements of any size business. For example, their FortiGate Rugged NGFWs are designed for operational technology (OT) environments. They provide enterprise-grade threat prevention to reduce blind spots and keep your business safe in a world where threats are constantly evolving.
Palo Alto Networks is another leading NGFW vendor, offering various solutions for various businesses. Their products include a firewall, SD-WAN, CASB, DLP, and ZTNA. They can be deployed as physical appliances, virtual machines, or in the cloud. They can be used in various ways, including securing hybrid IT architectures.
NGFWs can provide a significant boost in performance compared to legacy firewalls. However, buyers should be sure they know how much these NGFWs will impact their infrastructure performance before purchasing. For instance, a recent NSS lab report found three of the 10 NGFWs tested had throughput rates significantly below their vendors' claims.
Availability
An NGFW is a chokepoint in any business network, and performance difficulties quickly spread throughout systems and applications. As a result, IT managers should consider each solution's processing power and capabilities. Does it rely on software or purpose-built high-performance integrated circuits? Does the product offer multithreading, asynchronous parallel processing, and the ability to use clustering for increased performance resiliency?
Similarly, a small business should look for an NGFW that offers flexible scalability to accommodate the firm's current and future needs. It's essential that the solution can easily integrate with the other security technologies a small business already uses, including email protection solutions and threat intelligence feeds. This allows the NGFW better to protect the company from current and emerging threats.
The NGFW that a small business chooses should also be able to prevent new and advanced attacks without impacting network performance. It should incorporate various features to help the firm identify and mitigate threats, such as threat detection, lateral movement prevention, application control, anti-malware, etc.
Finally, a small business should choose an NGFW with a robust technical support ecosystem to help with issues and updates. Fortinet, for example, offers its FortiCare service, which provides customers with Return Merchandise Authorization, 24×7 toll-free call centers in each geographical region, and online web chat.
Management
As threats evolve, businesses require an integrated solution offering various capabilities. NGFWs can provide these solutions. However, these systems are only as effective as the ability of their components to work together. Therefore, the management of an NGFW is a crucial consideration to consider.
NGFWs are designed to protect the edge of networks at any size or location. They offer comprehensive and high-fidelity visibility to stop advanced threats, malware, viruses, worms, Trojans, bots, and spyware. Additionally, NGFWs provide unified threat management (UTM) services, which help eliminate security protection gaps.
An NGFW must perform well in several areas, including firewall processing, connectivity and visibility, application control, and IPS. During the procurement process, it is critical to consider all these areas and ask questions to ensure the product meets the business's specific needs.
The most critical NGFW selection factor is the total cost of ownership (TCO). This includes the purchase price and the expenses incurred over the system's lifetime, such as maintenance, support, and operation. The TCO should be based on the cost of each component, and it should include an evaluation of the features available to the business. Additionally, the vendor should provide pricing for the entire hardware, software, and cloud service to avoid surprises and confusion.
Performance
A firewall is the primary gateway into the network and must perform competently to prevent traffic bottlenecks from occurring. The NGFW should have enough processing power to handle all types of threats and provide visibility into network traffic. It should also be able to interoperate with other network security solutions to maximize performance and enhance protection, such as web application firewalls (WAFs), endpoint detection and response (EDR), email security, sandboxing, and threat intelligence feeds.
The best NGFWs are purpose-built on an advanced hardware platform with special high-performance integrated circuits. This is particularly important for high-speed VPN and encryption capabilities requiring dedicated processing resources. The NGFW should be able to scale up or down according to the network's capacity and support multiple data center connections.
Fortinet and Palo Alto Networks offer various appliances, with the latter having the advantage in cloud use cases and the needs of complex enterprises. Both companies' NGFWs perform well in NSS and MITRE security testing. However, Palo Alto Networks' consistent top results give it an edge over Fortinet in these assessments.
The NGFW should also include an easy-to-use management system with centralized management and power features for increased visibility into network traffic. The management system should be able to work on either a physical hardware appliance, in a virtual machine, or the cloud. The NGFW should also allow users to configure and deploy a unified policy across their network, regardless of whether they protect VMs, physical devices, or containers in Kubernetes environments.