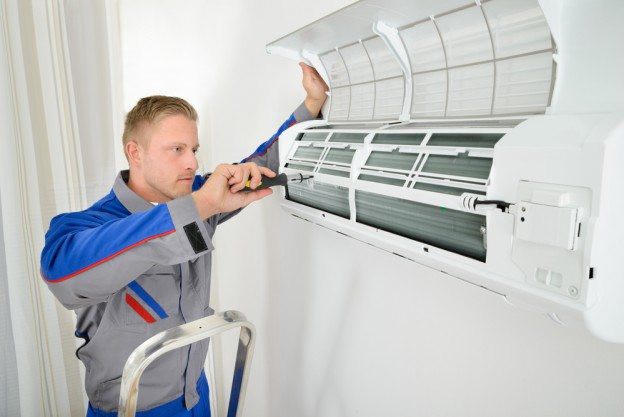 Whichever electronic appliance you talk about, it will always require periodic maintenance in order to work smoothly and effectively for a long time. Although for some appliances you may opt for a DIY option, for others it is better to let a professional technician deal with the repair work. For example, if your air conditioner fails to work properly, it may be time for its periodic maintenance or repair. Repairing your HVAC is certainly not a simple task. It demands a lot of expertise, necessary skills, and proper tools. However, if you have proper guidance from an experienced air conditioner, then you may try your hands at repairing your AC.
Your AC Fails to Cool Effectively
There may be times when your AC may fail to cool effectively during a heat spell. On the other hand, if you are comfortable handling electrical appliances, then you may give it a shot at trying to fix the air conditioner on your own. This will not just help you save time that you would have wasted waiting for the technician to show up, it will also help you save some of your hard-earned money on the technician's charges.
If your AC fails to cool effectively, you may start off by setting the thermostat to AC mode and also lower the setting of the temperature at the same time according to RNR air conditioning repairs, Cairns. After doing this if you notice that the furnace fan kicks in, then it is certainly not the furnace that is the cause of the problem. However, if the fan does not run, you may start by resetting the circuit breaker of the furnace. If this also fails to make the fan run, it is time to call in a professional.
Once this is done, the next step involves checking the condensing unit outside. Both the fan and the compressor should be running. If this is not happening, then you need to follow some additional repair procedures and troubleshooting steps. However, before you start with those steps, it is wise to turn off the power to the air conditioner and the furnace breakers from the main electrical panel.
This step is important before you even think about removing the access panel of the condensing unit or pulling the outdoor disconnect. It will not be a bad idea to use a voltage tester on the different wires that come into the contactor in order to ensure that the power if off for sure.
When an AC ceases to cool properly, it is generally the run/start capacitor and the AC contactor that fails most of the time. These parts are also not that expensive. Thus, it will be a good thing to replace these parts immediately. This is especially needed if the AC unit is more than 5 years old. Although the condenser fan motor may also cease to work, it is better to hold off in buying this part, since it is quite costly. When you have to buy replacement parts, it is always better to find the nameplate situated on the condensing unit. This will help you get the right part.