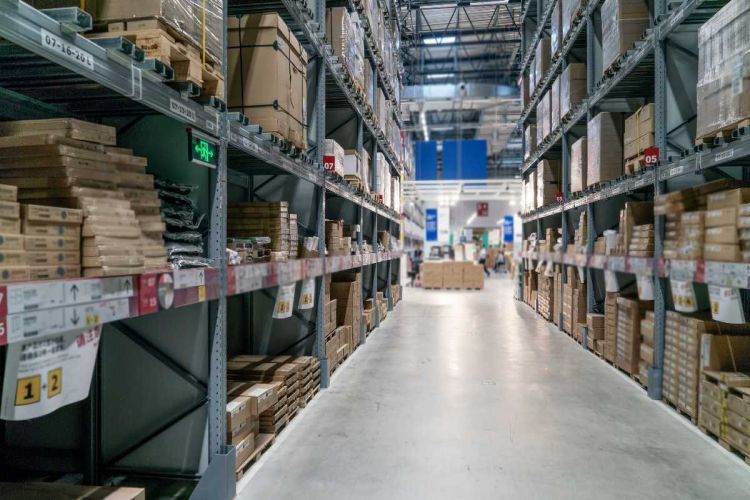 A warehouse is the one place that is meant for storing different products and even equipment, therefore, having the right storage rack is a must here. The right storage solution can allow one to maximize the utility of the limited space that a warehouse provides. However, the one thing you need to remember is that no two warehouses are the same and therefore, it is unwise for one to get the same shelving rack or storage solution for all the warehouses. There are several factors that contribute to the selection of the storage solution. But still if one talks about warehouse storage solutions one thing that is common for all is the use of heavy dirty shelving. 
Organizing the disorganized warehouse 
Since a warehouse is meant to be a place where one stores different products ranging from lightweight to heavy pieces of equipment, it is important that the warehouse is well-organized. This is where this heavy-duty shelving comes into play.  Irrespective of what kind of equipment and product you are storing, well-organized shelves in the warehouse will resolve the issue of disorganization and avoid clutter, saving time. 
Space Utilization 
A warehouse is usually an open space that is meant to be used for storing stuff, it is essential that the space is optimally used. With a proper storage plan for installing these heavy-duty shelving, you can actually make the best use of the space. 
Improved Efficiency
Can you imagine how hard it could be to find the right product or equipment if your warehouse is not well-organized? A cluttered warehouse can actually put a direct impact on the efficiency of a warehouse. This is where heavy-duty shelving comes in as a savior. Using the right shelving at the right places in a warehouse can help manage things and improve the efficiency of the operations. So, if you want your business to function well and systematically, it is best that you use these heavy-duty shelvings in your warehouse. 
Different Types of Heavy-Duty Shelving 
There are several types of heavy-duty shelvings available in the market today. Some of these are – Boltless shelving, Pallet rack, bulk rack shelving, and more. Each of these types has its own advantages and disadvantages. Where Boltless shelving provides flexible storage solutions and easy installation using a rubber mallet, there, the pallet rack is made with 14 gauge steel. The Bulk rack shelving is made specifically for storing bulky heavy items. Depending on the requirements, you can choose the right kind of shelving solution for your warehouse. 
Bottom Line
In the end, we would like to say that getting the right shelving solution for your warehouse is very important. Hence, it is advisable that you opt for professional help when it comes to warehouse storage solutions. There are many companies like SkyTeck who expertise in warehouse shelving. So, in short, if you want to make the most out of your warehouse, it is prudent that you get the help of a professional.