Buying a home is one of the most exciting experiences you can have as an adult. However, if this is your first home, you might not understand how difficult the process is or how long it takes.
Of course, the biggest hurdle is getting a mortgage. You must have a good credit score, a low debt to income ratio, and a sizeable down payment. Even if you have those things, the process isn't immediate.
The question is, "How long does it take to get a mortgage?"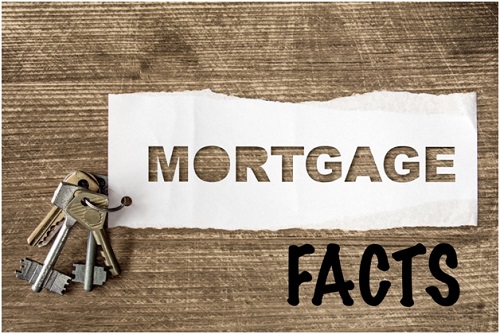 We're here to provide some enlightenment. Keep reading for our mortgage application guide to answer all of your questions.
Getting Preapproved
If you're wondering, "How long does it take to get a mortgage?" we should start at the beginning. Before you shop for homes, it's imperative that you get preapproved for a mortgage. This is the process of talking to your bank and other lenders to determine your home loan eligibility.
Getting preapproved is important for several reasons.
First, getting preapproved for a mortgage will make any offer you put down on a house more compelling. Sellers are more likely to accept offers they know won't fall through.
If you're bidding against a buyer who isn't pre-approved, this will give you a leg up. In fact, some sellers won't entertain an offer at all unless it comes with a preapproval letter.
Secondly, you need to know how much money you have at your disposal. Getting preapproved will tell you exactly how big of a loan you can take out. It will also give you a good indication of your potential loan payments, interest rates, and loan terms.
Depending on your financial circumstances, getting preapproved can take anywhere from a week to several months. Check out First Pryority Bank to get the ball rolling and start the pre-approval process today.
The Closing Process
The next part of the equation of "How long does it take to get a mortgage?" is the closing process. The closing process can be a major sticking point or source of contention among buyers.
Even if you're preapproved for a loan, the mortgage application and closing process can take anywhere from 30-60 days. Of course, this depends on the buyer's financial circumstances, credit approval rating, credit history, homeowner history, and more.
You should also know that once the closing process begins, your eligibility is not set in stone. Many buyers accidentally disqualify themselves for a home loan by making changes in their financial status. Things that can disqualify you include:
Charging up a credit card
Taking out a personal loan
Buying a new car
Co-signing on someone else's loan
Etc.
Even getting a new job is not recommended. The bank or lender typically requires six months of pay stubs to verify your income before qualifying you for a mortgage. If you get a new job, you'll have to collect your paycheck for six months before you can apply again.
Are You Wondering, "How Long Does It Take to Get a Mortgage?"
As you can see, the answer to "How long does it take to get a mortgage?" varies from case to case. However, it's safe to assume that after you apply for a mortgage, it will take at least 30-45 days.
For more mortgage application tips, check out some of our other articles. We also have tons of content on financing, homeownership, real estate, and anything else you're looking for. Good luck with your mortgage.