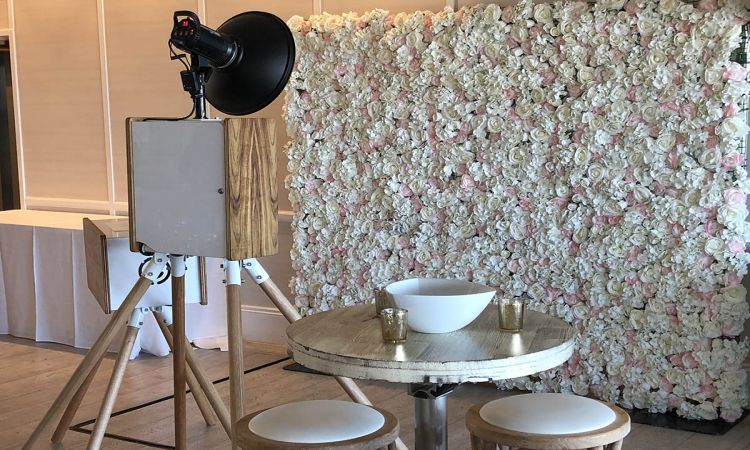 Sydney has a thriving wedding industry with a plethora of venues, photographers, caterers, and more. The weddings in the city are incomplete without music, lamington, cake, and photos. In addition, there has also been a growing demand for photo booths. So, if you are interested in doing something out of the box on your special day, you must hire a photo booth in Sydney.
Photobooths provide a fun and interactive way for guests to capture memories of the special day. However, with so many service providers in the market, choosing the right one for your wedding can be overwhelming.
In this article, you can gain insights on how to hire one for your wedding.
Determine your budget:
Before you start researching rental options, it's essential to determine your budget. Booths can range in price depending on the type, duration of the rental, and add-ons. In Sydney, the average cost ranges from 200 to 800 dollars. So, determine how much you're willing to spend and allocate a portion of your wedding budget for the photo booth rental.
Research photo booth rentals:
Once you have a budget in mind, it's time to start researching photo booth rental companies in Sydney. Look for companies that specialize in wedding rentals and have experience in providing photo booths. Check out their websites, read reviews, and look at their portfolio of past events.
Choose the type of photo booth:
There are different types of photo booths to choose from, including open-air booths, enclosed booths, and mirror booths. Open-air booths are great for larger groups and provide a more casual atmosphere. Enclosed ones offer more privacy and can be a fun and intimate experience for couples or smaller groups. Mirror booths provide a unique and interactive experience, allowing guests to see themselves in a full-length mirror and take photos with fun props.
Consider add-ons:
Many rental companies offer add-ons such as custom backdrops, props, and photo albums. Consider which add-ons would enhance your wedding and make the experience even more special. For example, a custom backdrop with your wedding date or initials can be a great addition to your wedding photos. Props like hats, glasses, and signs can also make for a fun and memorable photo.
Check availability:
After you have narrowed down the list of photo booth rental companies and chosen the type you want, it's essential to check availability. Some companies may have limited availability during peak wedding season or on popular wedding dates, so be sure to book early to secure your preferred date and time.
Ask about setup and breakdown:
Before hiring, it's essential to ask about setup and breakdown. Find out when the rental company will arrive to set up the booth and when they will return to break it down. You'll also want to ensure enough space at your venue to accommodate the photo booth and any additional props or backdrops.
Review the contract:
Before finalizing your photo booth rental, be sure to review the contract. Ensure you understand the terms and conditions, including the rental period, pricing, and additional fees. If you have any questions or concerns, don't hesitate to ask the company before signing the contract.
If you want something unique on your wedding day, renting a photo booth can be great. But before you hire a photo booth in Sydney, be sure to determine your budget, research companies, choose the type of booth, consider add-ons, check availability, review the contract, and most importantly, have fun! Following these tips will ensure that your rental experience goes smoothly and the photo booth adds a special touch to your wedding day.