Have you started a new business? Does your most of the time consumed in taking calls? How about if someone does that job for you and forward only important calls to you? Do you think we are talking about hiring a receptionist in your office?  Well, No! This can lead to more cost to a new business. We are talking here about "virtual receptionist."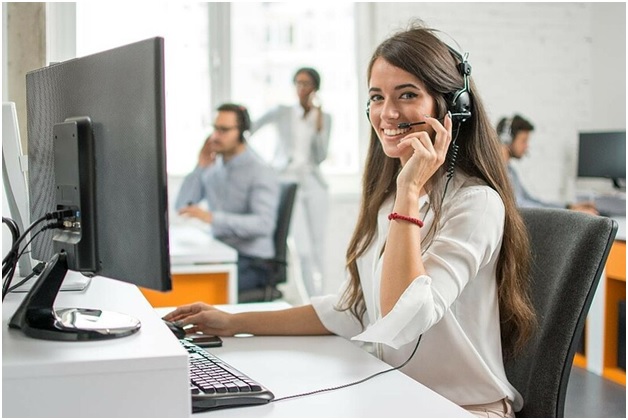 A virtual receptionist is a worker who works for you remotely on a contract. They perform all the duties of a traditional receptionist like handling calls, texting messages, managing your schedule and lot more. Hiring them proves to be beneficial. Read on to understand how hiring virtual receptionist benefits your business.
Cost-effective
Hiring a virtual receptionist is cost-effective as by hiring them you are not going to pay any additional benefits to them. You only pay to them for their services. But on the other hand, if you go with a traditional receptionist, it costs you much more. You have to give payoffs and other company benefits that a worker entitles.
 You also need to spend some dollars for the office supplies for them – like a desk, chair, computer, etc. But with the virtual receptionist, you are saving this entire amount as they have their own space to work for you from a remote location.
Availability
Your receptionist works only for the specific office timings. But do businesses run only during office hours? What about the phone calls and messages that comes after your receptionist leaves? At times your receptionist can take an off. How will you manage your business at that time? Won't it affect your trade? The virtual receptionist here acts as a savior to your business. They work 24/7 for you; now it's you who need to decide which call is urgent and which is not.
Customer Satisfaction
How will the customer be more satisfied? While talking to a real person or with automated systems? Of course, with a real person! When you have virtual receptionist working for you, the requirement of automated messages eliminates. This helps in boosting your business by delivering the best customer services and making them happy. They will surely turn up to you time and again.
Distraction – Free Space
Noise management can be difficult in the office. It won't leave a good impression on your customers when they are greeted with a considerable noise in the background. It may be possible that either the receptionist or the customer overhears. This again leads to loss of business. But virtual receptionist works in a calm and quiet environment. They will provide distraction-free space to your valuable clients.
More Language Options
You can have a client that doesn't speak in the local language. What will you do then? It's not feasible to have a staff that understands different languages. But when the virtual receptionist is on call, you don't need to bother about these issues.
As now you have understood the various advantages of a virtual receptionist so look for the best service near you and boost your business to another level.