Nothing says style and grace like a beautiful necklace. Whether you're going big and gaudy or just want to showcase a tiny, classic piece around your neck, you need to learn the tips to do it correctly.
It's important to learn how to wear necklaces, the different types of necklaces available, and more. We've got you covered in that regard.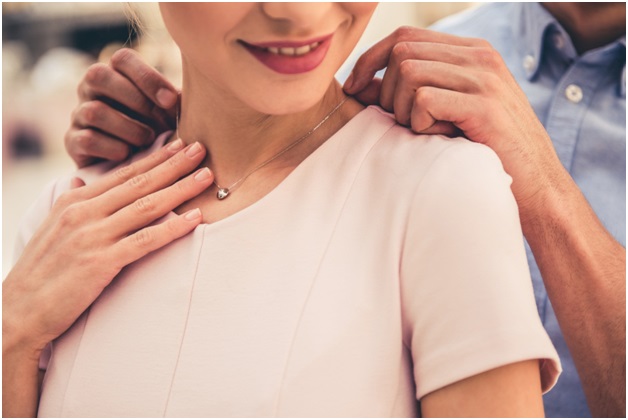 The following necklace guide will be useful no matter what kind of look you'd like to create.
Choose Outfits That Make it the Focal Point
Finding the right outfit is half the battle when you'd like to get the most out of your necklaces. Different outfits showcase certain necklaces better, so it's up to you use to choose those that will make your jewelry pop.
Make the necklace the focal point, and then plan your outfits around it. From there, you can choose clothing items like jean jackets, blouses, and t-shirts that will bring the necklace to life.
There are countless beautiful outfits that you can explore by simply picking up a thrifting hobby. In fact, this gives you more items to choose from so that your jewelry stands out.
Keep Your Neckline in Mind
Nothing makes your necklace stand out like your neck. Believe it or not, one of the best ways to wear your necklace is to build muscle tone in your neck and be prepared for your dimensions.
Consider your top and its shape so that you can get the appearance that you need for your neckline. For instance, if you are wearing a V-Neck top, it might make sense to wear a 16-inch or 18-inch necklace that falls within the range of your collarbone.
Play Around With Layers and Combinations
You also have the option of layering your necklace so that you're showing off your style and personality. Many people wear two or three necklaces at a time. These necklaces are usually different sizes and color tones, along with different pendants.
Layer your pieces, but make sure that you don't overdo it. Figure out the overall effect that you would like to create with your necklace and wear them carefully so that they don't knot or kink up.
Change Out Your Earrings and Mix and Match Your Accessories
Take the time to also mix and match your accessories so that you get the most out of your necklace. You can purchase some nice earrings that match well with the necklace.
This could also be a great time to break out some bangle bracelets or tennis bracelets, along with rings that show your creativity and taste.
People often wear nice pairs of shades to create a casual chic vibe.
Check here to start shopping for the most unique and beautiful necklace options that you can find:
https://juliodesigns.com/collections/necklaces
Use This Necklace Guide to Your Advantage
You can use this necklace guide to your advantage whenever you'd like to upgrade your look and style.
The guidelines above can assist you no matter what style choices you lean toward. Come back when you'd like to learn more about purchasing and wearing quality pieces of jewelry.