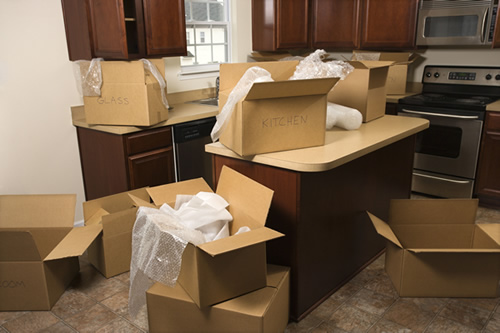 There's no way around it, moving stinks. 58% of people even say that navigating the logistics of a move is tougher and more stressful than planning a wedding.
A large part of the stress comes with figuring out how you'll pay for the move. Since moving can be expensive, you'll want to save every penny you can.
That's where we come in! Need help with moving costs? Here are some tips to help you save your cash — and your sanity.
Don't Choose the Cheapest Moving Company
Moving companies can be an absolute godsend. They take care of most of the logistics including packing, transportation, and unloading your items at your new home.
But by the same token, you get what you pay for.
Choosing the moving company that charges the lowest rate upfront might seem like a great way to save money. However, they're often the lowest priced for a reason, whether they have a tendency to break items in transit or they have poor customer service.
Research the top options for moving companies you're thinking about using. Know what to look for, and more importantly, what to watch out for. It could save you a bundle.
Pick up Boxes from Local Stores
Buying moving boxes from the local U-Haul place is one way to get enough boxes for your move. However, it's surprisingly expensive, especially if you're moving a lot.
Instead, make the rounds at local businesses and ask if they have any boxes they're looking to get rid of. Most will be more than happy to let you take them off of their hands.
Pack Items Yourself
Packing tends to be the most time-consuming part of a move. That's exactly why companies charge an arm and a leg to do it for you.
To save on moving costs and make the packing process less exhausting, create a packing schedule that starts weeks before your move. Drawing out your packing might not seem like fun, but it'll take some of the pressure off and may help you pack more efficiently.
Get Rid of Old and Unwanted Items
Or, instead of packing those old sweaters tucked away in the back of your closet, you could save some space (and money) and get rid of them.
Donating items is a win-win. Those less fortunate than you will get some great new items and you'll have to pack less. Plus, you can get a pretty sweet tax break if you remember to get a receipt from your local donation station.
Enlist Some Help
Friends are there for you in the best and worst of times. That includes moving.
Don't be afraid to ask for a little bit of help if you need it. You'll be shocked at how many people are willing to help you with your move. Besides, you can call Removalists Sunshine Coast for help.
As is tradition, make sure to offer them free food and drinks after the move. Your friends will probably help you anyway, but the idea of free pizza and beer is too good to turn down.
Need Help With Moving Costs? Follow These Tips
Moving isn't the most fun thing in the world. But these tips can help with moving costs and alleviate some of the stress and pressure that comes with a move.
Give them a shot and use all the money you saved to furnish your new place!
And don't forget to check back with our blog for more great content.