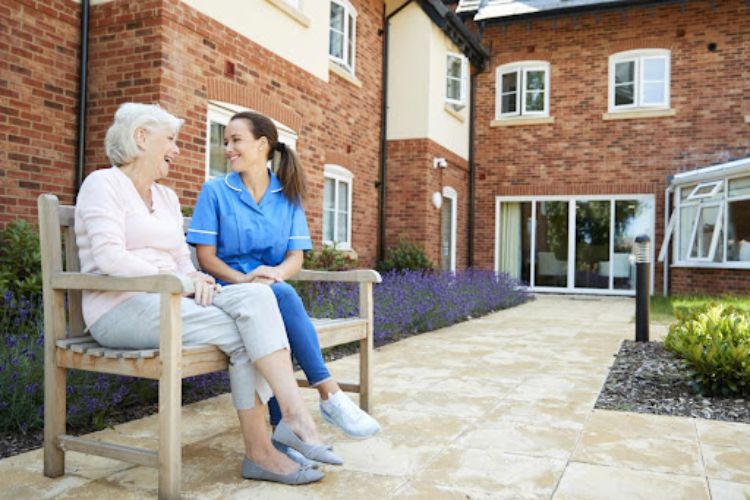 On any given day, over 1.5 million Americans live in a nursing home. You get residential (24/7) personal care at a nursing home and some more services.
The alternative to a nursing home is assisted living. Instead of nursing homes, many people prefer assisted living because it better matches their lifestyle.
The truth is that there are differences between nursing homes vs assisted living. If you're thinking about moving a loved one but aren't sure which is better, keep reading to find out.
Nursing Homes vs Assisted Living – What Are the Differences?
There are several differences between nursing homes and assisted living. So what are nursing homes and assisted living?
Nursing homes are for those who cannot care for themselves. They need constant care. Assisted living is for those who need some help with activities of daily living.
Here are some of the differences we have listed for you to check and compare.
Nursing Homes
Nursing homes provide round-the-clock medical care and supervision. They offer a higher level of care and are staffed with licensed nurses and medical professionals.
Nursing homes are more significant than assisted living facilities and can house hundreds of residents. They have a higher staff-to-resident ratio. They also offer more comprehensive services, such as physical, occupational, and speech therapy. 
Residents in nursing homes generally have more complex medical needs. They are more dependent on staff for their care.
Nursing homes have more rules and regulations; residents have less control over their daily lives. Nursing homes are more likely to have activities and mealtime schedules. This results in a more structured environment.
Assisted Living
Assisted living facilities are designed to promote independence and autonomy. Residents usually have private living space and can come and go as they please. 
They provide a more holistic approach to care, focusing on maintaining independence and quality of life. They have a more home-like atmosphere.
Assisted living offers more personal care services, such as help with bathing, dressing, and eating. They have a lower staff-to-resident ratio, providing more social and recreational activities. Usually, they are only open during the day to assist with the ADLs.
Cost
One of the notable differences is the cost. The price tag of nursing homes can set you back quite a bit.
It's no secret that assisted living is more affordable. You can go to Juniper Communities and check out your options.
Nursing homes can cost up to three times more than assisted living. Compared to assisted living, nursing homes provide continuous care. They also tend to have more staff that are highly trained.
Both offer different types of accommodation. Nursing homes typically provide shared rooms or semi-private rooms. Assisted living facilities provide private apartments or suites.
Which Is Right for You?
The right choice for you will depend on your individual needs and preferences. A nursing home is the best option if you need 24/7 skilled nursing care.
If you can care for yourself but need help with activities of daily living, assisted living may be a better fit. It's essential to compare and contrast before making a decision.
If you'd like to learn more about nursing homes vs assisted living and other care facilities, check out the rest of our site!