A good household budget is one that monitors the money coming in and ensures that it's at least equal to the money flowing out. When we're confident that we are living within our means and that our debt load is minimal, there's not always a lot left over for long-term goals—like education saving for our children.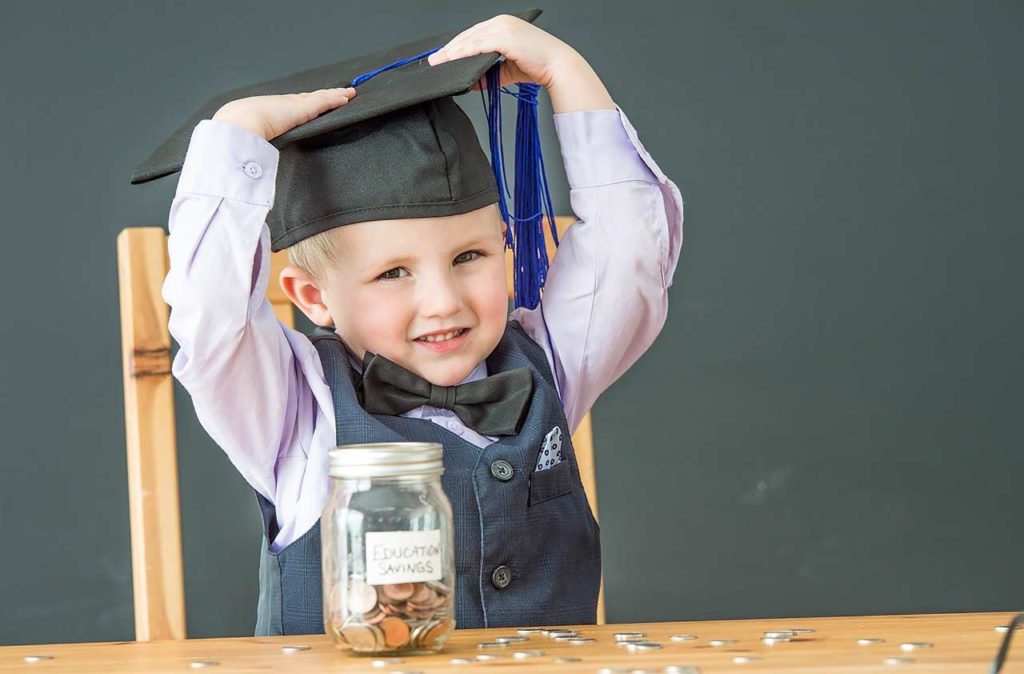 But small amounts saved over a long period of time really do add up. There's no better feeling in the world when you have a nest egg to present to your child, set aside deliberately for their university education over the course of their lives. When they head off into the world after high school graduation, you'll know you've given them the best start possible.
The list of ways to save is only limited by your own creativity, but here are a few ideas to start:
Remember every little bit helps
There are small amounts of money to be made from the items we regularly filter out of our lives. The proceeds from your seasonal yard sale, for example, or the local sale of a high-quality piece of furniture you don't use anymore. Do you periodically deposit the loose change in the jar in your closet? Or maybe you have a special talent for baking, art or crafts that you could monetize in a side hustle at the farmer's market or Christmas bazaar?
Such small amounts could easily be thrown in your general fund and spent in the weekly grocery, or you could set them aside deliberately for education savings. Research where to put the money: in a high-interest savings account, for example, or investigate the possibility of using the money to buy guaranteed investment certificates (GICs), which mature when your child is ready for post-secondary education.
Start a savings account, like an RESP, at birth
Perhaps the money that grandma is setting aside could be better invested in a education savings plan like a Registered Education Savings Plan, or RESP, which is a tax-sheltered savings vehicle offered in Canada that offsets some of a child's post-secondary education costs. Organizations like Children's Education Funds, Inc. (CEFI) offer different kinds of RESPs, each with their own features and benefits that can be customized to a parent's needs and goals. The earlier an RESP is established, the longer the fund has to build interest over time. The Canadian federal government also provides an incentive for parents to contribute by offering the Canada Education Savings Grant (CESG) and the Canada Learning Bond (CLB).
Teach your child to build their own bank account
Most children begin receiving money early in their lives by friends and relatives, given at birthdays and holidays, and other special occasions. These gifts do not need to be spent up front. Open an account for your child early and teach them the notion of dividing their money into three categories: spending, saving and giving. The spending portion is for themselves, the saving portion is for their bank account, and the giving portion is for charitable purposes. This habit can continue with their weekly allowance, if they get one, and later when they're old enough to get part-time and summer work.