Most homeowners may feel secure that they are prepared enough to handle most, if not all, emergencies in their homes. However, when you fail to have your extinguishers looked at by experts from fire extinguisher testing, you may fail to prevent a fire from spreading out in your home. With regard to fire extinguisher testing, Brisbane has many service providers providing the service.
Brisbane has the largest population in Queensland, Australia. Brisbane is also blessed with predominantly sunny weather that can last an average of about 280 days per year. While this sunny weather can be a blessing for most residents, too much sun has made Brisbane's bushes so dry that they can be susceptible to fires. In January 2020, more than 200 fires were reported across the South Brisbane areas.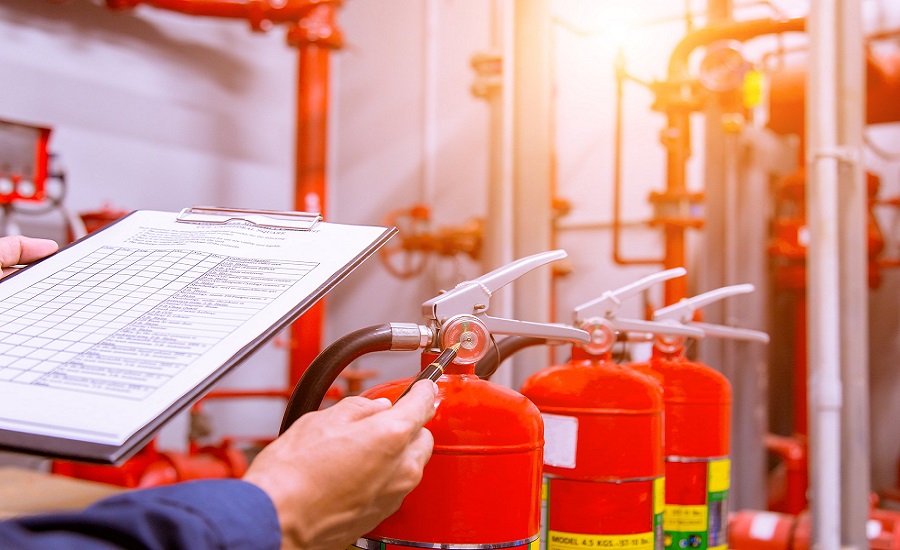 Brisbane residents should be aware that bush fires are highly likely to happen because of the city's weather conditions. Therefore, residents need to have fire-deterrent and firefighting equipment available in their homes. Every home must therefore have at least one or two fire extinguishers to fight fire with.
The Need for Fire Extinguisher Testing
If you live in an area that is prone to bushfires, it is important to have fire extinguishers in your home. However, you should be aware that simply having an extinguisher at home may not be enough to stop any fire from spreading out of control. If you have bought a fire extinguisher a few years back and have left it in the corner of your home, it may not function properly during the time that you need it the most.
Fire extinguishers need to be tested regularly to ensure that they function properly, and the retardant chemicals within the tanks are usable. According to the Fire Protection Association Australia (FPA Australia), there is as many as thirty per cent of fire extinguishers at home that are not in good condition. This data means that there is a chance for the unit in your home to fail when you need an extinguisher the most.
Indistinguishable Damages
If you are not trained for inspecting fire fighting equipment, you may not notice any damages to your fire extinguishers. However, deterioration may occur in your unit's unnoticeable areas; for instance, the aluminium parts of your fire extinguisher may have corroded already. This corrosion may weaken the cylinder over time. Likewise, corrosion may cause the metal parts of your fire extinguisher to get stuck together, which may prevent you from using the unit properly in case there is a fire.
Recharging
You may have previously used your fire extinguishers. When you use your extinguisher, the volume of chemicals inside your cylinders will lessen and may not be enough to subdue any fires that you may encounter. Therefore, it is important to refill your extinguishers to the maximum amount to maximize your cylinder's pressure.
Potential Leaks
Your cylinders may be leaking without being noticed. While there are extinguishers that have pressure gauges that you can check, there are some that do not have them, so checking for leaks may be difficult to spot.
How Often Should You Have Extinguishers Serviced?
As per the code of the Fire Protection Association Australia or FPA Australia, your portable fire extinguishers should be inspected by certified fire extinguisher testing companies yearly. Concerning fire extinguisher testing, Brisbane has many experts providing an outstanding service. However, if you notice any evidence of leaks, damages, tampering, or loss in pressure, you should immediately have your units serviced. You will never know when a fire emergency may happen, so it is always best to be prepared.
Author's bio: Ester Adams is a farmer of words in the field of creativity. She is an experienced independent content writer with a demonstrated history of working in the writing and editing industry.  She is a multi-niche content chef who loves cooking new things.