With the increase in population, the Australian government is taking responsibilities to ensure the roads in Australia are safe for the public. The previous road safety strategy of the Australian government aimed to decrease the fatality rate at the road crashes by 40% and thankfully, in the 10-year period, per capita rate of road crash deaths decreased by 34%. Nowadays, it is getting clear that the government's commitment is coming up with satisfactory results. While the majority of the road crashes are preventable, you might suffer severe injuries due to someone not obeying the rules and the precautions taken.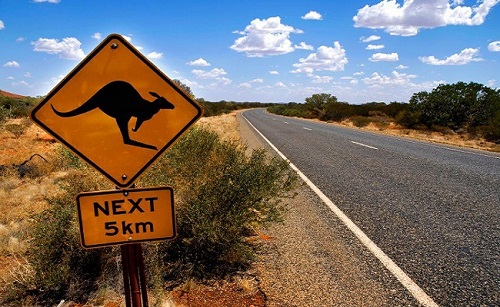 Since every vehicle in Australia is obliged to get covered with Compulsory Third-Party insurance, you may receive compensation if you are a victim of a motor vehicle accident. If the accident ends up with a fatality, the dependents of the late victim may also claim road accident compensation for their loss.
What is Compulsory Third-Party Insurance (CTP)?
CTP, also known as a Green Slip, is a compulsory insurance scheme to protect the passengers, pillion passengers, drivers, cyclists, pedestrians, close relatives of the people killed in the accident and motorcyclists. Please note that to a limited extent, CTP might cover the driver at-fault.
Every vehicle in Australia is obliged to be covered with CTP insurance to be able to get registered.
Striking statistics of road crashes in Australia
According to the numbers of Bureau of Infrastructure and Transport Research Economics, although the numbers of fatalities have decreased, the numbers of accidents ending with severe injuries have increased by 3.3% in 2019. This statistic alone, demonstrates the benefit of theCompulsory Third-Party Insurance since the adverse outcomes of such accidents might be wearing and significantlydecrease one's living standards.
In December 2020, compared to the same year-to-date, the fatalities in road crashes reduced by -5% nationwide. Thestate of Victoria contributed to this statisticwith –19.6% decrease in fatalities compared to the year-to-date in 2019. While in Queensland, the fatality rate was increased by 22.2%.
Independent researches demonstrate that the most common causes of road accidents are distracted driving, driving above the speed limits, driving while intoxicated and fatigue. While you may not receive compensation for serious driving offences, the compensation you may receive might decrease if you failed to obey some regulations and fail to exercise reasonable care. This is called 'Contributory Negligence' and can be exemplified by not fastening the seat belt during drivingor utilising mobile devices while driving.
Compensation for road crashes
You may be entitled to claim motor accident compensation if you suffer injuries physically or psychologically. The extent of the compensation depends as to whether you were at fault or not and the degree of your injuries. You can also make a claimfor common law damages to receive lump sum paymentif your injuries are non minor injuries and you were not wholly at fault. You can claim lump sum payment for your economic loss and non-economic loss.Non-economic loss is determined as pain & suffering, loss of amenities of life, loss of expectations of life and disfigurements and can be claimed only for those with greater than 10% permanent impairment.
For economic loss, you can claim for past and future loss of earnings, medical expenses, domestic help, reduced ability to earn and loss of superannuation entitlements.
Should I make a claim for motor accident compensation?
You can always check out a detailed guide on motor accident compensation claims. You may seek legal representation  and get a consultation from a professional to fully understand your entitlements and have your situation evaluated. Many lawyers are willing to assist you with a free initial consultation to ensure you understand the process and your rights. You can choose to work with a lawyer acting on no win no fee basis if you hesitate to experience any further financial difficulties. A no win no fee lawyer will only charge you if you can successfully receive your compensation.