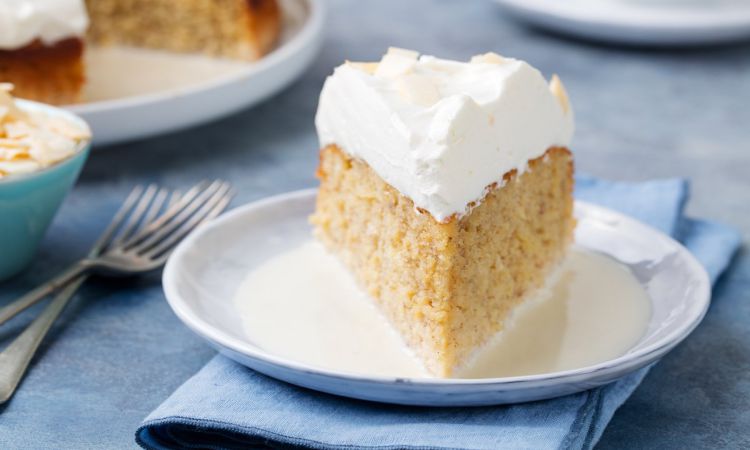 Did you know that 3 out of 5 Americans want to feel healthier?
One of the easiest ways you can accomplish this is to refine your diet. A common mistake that people make is trapping themselves in the endless cycle of crash diets and binge eating.
Your ultimate goal should be making small adjustments that you can sustain over time. Instead of labeling sweets as off-limits, you should keep reading to learn about 5 healthy desserts that come with no guilt.
1. No-Bake Dark Chocolate Cheesecake Bars
There's nothing more satisfying than biting into a decadent cheesecake. Unfortunately, one slice can rack up hundreds of calories in no time.
These no-bake dark chocolate cheesecake bars are a simple delight that tastes naughtier than they are. You'll also be able to reap all the benefits of dark chocolate with healthy portions.
2. Key Lime Pie
If you're on the hunt for desserts with fruit, then you'll love a slice of tangy and creamy key lime pie.
Instead of having a traditional calorie-dense crust, key lime pies have a light graham cracker crust. If you make this from scratch, you can make more mindful substitutions like using Greek yogurt as your base.
3. Baked Apples
Baking healthy pies can be tricky, but you'll be amazed by how comforting something as easy as baked apples can be.
This recipe tops each apple with a satisfying oat and pecan crumble. To take your dessert to the next level, you can top these warm apples with some yogurt or a little scoop of vanilla ice cream.
4. Oatmeal Energy Balls
Another one of the best desserts for weight loss is oatmeal energy balls. These fun treats are portable and they can help keep hunger at bay without costing a lot of calories.
Making your own energy balls is simple since all you'll need is oats, a liquid sweetener like maple syrup, nut butter, and your favorite mix-ins like shredded coconut.
5. Fruit Sorbet
Fruit sorbet is a refreshing palate cleanser after any meal. It is possible to find store-bought varieties that aren't bogged down by sugar, but you can also try making your own.
If you're in the mood for healthy ice cream that tastes more like your favorite pint of Ben & Jerry's, then you can also try making 'nice cream' by blending up frozen bananas and almond milk then mixing in things like nuts or mini chocolate chips.
Are You Ready to Try Any of These Healthy Desserts?
Who says that desserts should only be saved for special occasions? Now that you've learned about some of the best healthy desserts, you can indulge whenever the craving strikes without sabotaging your diet goals.
Sometimes it can feel like eating well and getting enough exercise is a full-time job. If you'd like to prioritize your wellness and keep your schedule as free as possible, then you need to stock up on clever time-saving tips. Check out the rest of our blog so you can find the most effective fitness and weight loss guides.