Did you know that around 500,000 people get dental implants every year? If you are considering getting dental implants yourself, it is a good idea to become familiar with the different types of dental implants. This will help you choose the best dental implants for your needs.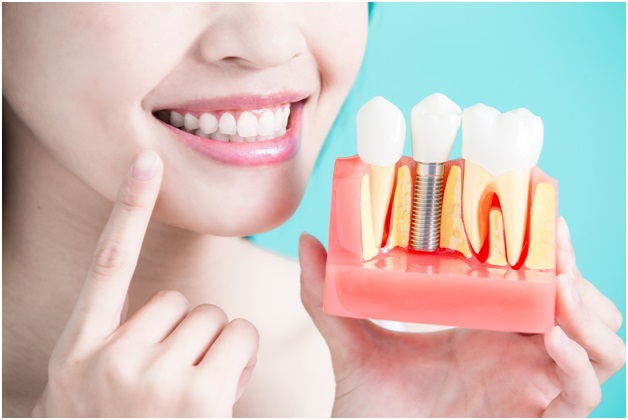 Read on to learn what your implant options are.
Implant-Supported Bridge
This dental treatment is an option when you have missing teeth next to each other. In this case, a dentist will put two crowns on each side of the missing tooth gap and an artificial tooth in between the crowns. The tooth in between the crowns will not receive a dental implant instead, it will be held by the crowns.
The con of not every tooth having an implant is that it will cause those teeth to lose bone mass after some time. The pro is that with this dental procedure multiple missing teeth in a row can be replaced without the added costs of replacing each tooth.
Single Tooth Implant
A single tooth implant is made up of one post and one crown that sits in the gum line of where you once had a tooth. Keep in mind that this is not always a one day process. Usually, you will first have a post placed inside your jawbone which needs around 3-4 months to fuse with your bone.
Once the area is healed then the crown is connected to the post. Opting for a single tooth implant means, that your entire missing tooth (from root to crown) will be 100% replaced.
Implant-Retain Denture
For those that are missing most of their teeth either in their upper or lower arch, this type of denture might be the best option. With this type of oral surgery a dentist will permanently secure your denture with dental implants to keep them from moving, sliding, clicking, or even falling out.
You can do this by placing four dental implants along the arch of the mouth. Once those 4 implants heal, then a custom denture will fasten to the implants.
Candidate for Dental Implants
There are a few things that dentists look at to see whether or not you are a good candidate for implants. One of the first things they check is if there is enough bone for the post to fuse. The longer the tooth is missing the more the bone deteriorates where there once was a tooth.
Something else that the dentist will look at is how your health is. A dentist will see if you suffer from gum disease, or if you are a heavy smoker. They also take medical conditions such as diabetes into consideration before performing implant surgery.
Now You Know the Different Types of Dental Implants
Hopefully, you are feeling more knowledgeable about the types of dental implants you can choose from. This should help you make an informed decision so that you can find the best dentist to fulfill your implant needs.
Feel free to keep browsing our health section for some of our latest reads.