Cinema is like an exhibition of thoughts displayed beautifully that people come back again and again to unveil the new viewpoint. Our directors and scriptwriters have been taking great interest in the world of technology, for as long as I remember. There have been movies like The Pirates of Silicon Valley(1999)focusing on the lives and struggles of Steve Jobs and Bill Gates, Antitrust (2001) showing the ugly side of the techno world and the perfect tech comedy The Internship (2013) revolving around Google – every tech movie that has been made has a perfect blend of substance with software and even if you are not obsessed with technology, the movies offer gripping scripts for the audience.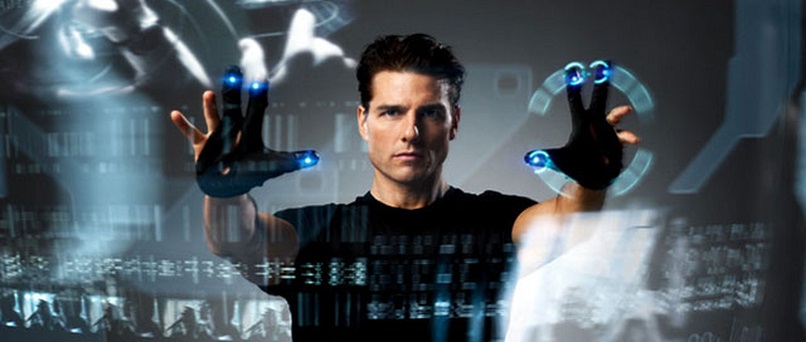 This article has housed the top movies for tech enthusiasts by evaluating different parameters. For any of you who has a poor internet connection resulting in movies getting lagged a lot, do check out Spectrum plans for better and affordable internet packages.
THE SOCIAL NETWORK (2010)
Genre: Drama, History
Director: David Fincher
Box Office: 224.9 million USD
Much more than its perception of just a Facebook movie, The Social Network focuses on the system of hacking code. Accurately portraying the reality of online experience, David Fincher has done what he does best – the creation of a masterpiece with perfect details. Every scene sparks Fincher's meticulousness and thought process. For Fincher fans, this is a gift of life like all of his other movies.
Jesse Eisenberg describing a Perl Script is enough to take all the engineers down the memory lane and the way this movie takes us through the phases of Facemash.com is commendable. This is a must-watch for all tech geeks and cinema enthusiasts.
TRON: LEGACY (2010)
Genre: Sci-fi, Action
Director: Joseph Kosinski
Box Office: 400.1 million USD
In the sequel of the 1982 movie TRON, Joseph Kosinski made sure to let the design of the movie speak for itself. This movie needed no words whatsoever – the simplicity and complexity stood together throughout making it a modern enigma. A movie about a son entering a virtual world created by his father and then surviving through all odds could not have been better than this.
With its 3D visuals and CGI motion technology, TRON: Legacy is one of the finest movies that take the viewers to the other world with its advanced execution.
IRON MAN (2008)
Genre: Sci-fi, Action
Director: Jon Favreau
Box Office: 585.3 million USD
The metamorphosed capabilities of Spider-Man, the ultra-futuristic gadgets of Batman, and the interstellar powers of Superman well enough resemble the tech boom. Iron Man, although, is the epitome of comic meets tech.
Robert Downey Jr. as Tony Star represents a special case of superhero traits. What started as a survival for the lead protagonist turns the whole narrative instilling in him, the heroic savior instincts.
The science of the suit he creates for defense is reasonably accurate and all tech geeks can learn a thing or two from the movie, for sure.
INCEPTION (2010)
Genre: Sci-fi, Action
Director: Christopher Nolan
Box Office: 836.8 million USD
Christopher Nolan is our favorite geek. He manages to assemble the most detailed, thought-provoking, intelligent, and thrilling storylines with a hint of perfection. Be it Memento, The Dark Knight, or Inception, his work has always dominated the hearts of tech geeks, all the way.
More puzzle than gadget, more brain than brawn – Inception creates a tantalizing world. With a brilliant cast lineup, extraordinary cinematography, dazzling music, and over-the-top scientific substance, Christopher Nolan's Inception is undoubtedly one of the best sci-fi thrillers of all times.
AVATAR (2009)
Genre: Sci-fi, Action
Director: James Cameron
Box Office: 237 million USD
Most successful motion picture of all time, Avatar is one of the most technically sound movies as well. James Cameron, director of the movie, introduced a 3D camera system and there has been no turning back since.Avatar is more about the journey than the story itself.
The unmatched visuals of this movie make it stand out and have now set a bar for technological display in cinema.
WALL-E (2008)
Genre: Animation, Adventure
Director: Andrew Stanton
Box Office: 533.3 million USD
WALL-E can be quoted as the pictorial representation of heart warmth and purity. The sole robot left on Earth falls in love with EVE, a robot probe, and then follows her path channeling an extraordinary adventure. This is one of the best Pixar movies.
With the impressive and pleasant visuals, a powerful yet light-hearted storyline, and creativity brimming to the top, WALL-E is a treat for tech enthusiasts like no other movie. From the beginning till the present and probable future, it has all the elements we can expect from a tech movie.
MINORITY REPORT (2002)
Genre: Sci-fi, Action
Director: Steven Spielberg
Box Office: 358.4 million USD
Centered around crime prevention, Minority Report came up with extremely plausible future scenarios with a twist of action and drama. For a 2002 movie to stand tall with its super accurate technological aspects is commendable. Minority Report also sets out a more mundane outlook of smart technology in its way, as well.
The director, Steven Spielberg, had consulted with almost 15 professionals to set the tone of the future world to keep it as real as possible. The cinematography of the film does full justice with the blazing storyline making it a worthwhile watch every time.
THE IMITATION GAME (2014)
Genre: War, Drama
Director: Morten Tyldum
Box Office: 233.6 million USD
Based on the 1983 biography 'Alan Turing: The Enigma' by Andrew Hodges, this movie is an ode to the past and the future. The Imitation Game is a movie that makes you ask the lifelong question of 'can machines think?'. It is a story revolving around the life of Alan Turing, a mathematician, who joins cryptography in an attempt to decipher the German Enigma machine.
With its tech enhancement and core substance, this movie sheds light on many other important aspects of its time that were widely disregarded as well like women empowerment and a positive outlook towards the LGBT+ community.
HER (2013)
Genre: Romance, Sci-fi
Director: Spike Jonze
Box Office: 48.3 million USD
Introvert Theodore Twombley, played by Joaquin Phoenix, falls in love with an artificially intelligent operating system, Samantha, and starts evolving in life learning a lot about himself. This movie talks about the future of AI in the world and instead of focusing AI potential on world domination, Her talks about compassion and human inflection in AI.
This movie is a roller coaster ride of emotions – it is sad, scary, creepy, heartwarming, and most of all subject to love. This movie won the technology frame all the way and is eloquently unavoidable.