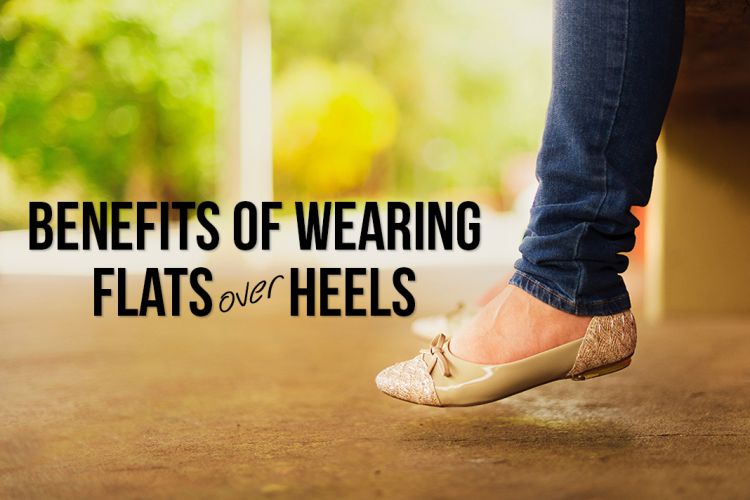 Footwear is the best companion for your feet. It is the one primary thing you need while stepping out the door. Different types of footwear are available for sale. But, the one that stood on top of all these was flats. Women love footwear; they want to create a wardrobe collection with different types of footwear, in which maximum are flats. Flats for women are an excellent way to soothe and relax your feet. 
Imagine if you are a working woman and need to stay with your footwear for the whole day; what would you prefer? Shoes and heels or flats? Maximum women opt for flats because they are so comfortable and give the freedom to your feet to breathe and can keep your feet safe from foot pains.
Wearing stylish shoes and heels may look good, but they can cause long-time damage to your toes and feet. So, finding the best pair of flats for women is essential to keep your foot healthy without any pains.
Some women are left with confusion about whether it is worth purchasing flats or not. So, look at the benefits that can help you decide. They are as follows:
Flats are Practical and Versatile:
Flats are manufactured with high-quality materials and are versatile. The flats can be worn for the office while doing household chores while traveling while going out for grocery shopping, or to yoga class, etc. The options for wearing flats are endless; they are suitable for all places. They are easy to wear, and you can do all the work efficiently in flats but not in heels.
Flats are So Stable and Suitable for All Weather Conditions:
You can use flats everywhere irrespective of the work. Because they are so strong and stable to sustain all kinds of work. Whether it is a hot summer, cold winter, or rainy day, you can easily use the flats in every season of the year.
Flats are Easy to Pack:
Consider going on a long trip for many days; one pair of footwear will not be sufficient, and you want to change according to your outfit. Packing shoes or high heels are very complex because they may take up a lot of space in your bag. Sometimes they will not fit in the bag, and if they fit, they give loads of weight to your bag, which is too heavy for you to carry. So, purchase 2-3 pairs of flats that can be suitable for all your outfits, and they can help you pack the bag easily and will not give more weight to the bag. The best tip is to consider purchasing a shoe bag; it will be much easier and helps to keep your clothes separately from footwear. The shoe bag looks pretty good with the flats in it.
Can Avoid Knee and Back Pain Issues:
Wearing flats cannot wholly avoid the back and joint pain, but it ensures to reduce the pain to a great extent. Flats can keep your body in an original position, whereas heels will lift your foot and keeps your body in an irregular position. Make sure that the flats you are purchasing should have great support to the heel and arch.
The Bottom Line:
These benefits can help you decide whether to purchase flats or not. Whenever you plan to buy flats, make sure to opt for online shopping because you can find a wide range of collections and various offers on the products and shipping. You can get the best products in less time, effort, and money. Have a happy shopping!