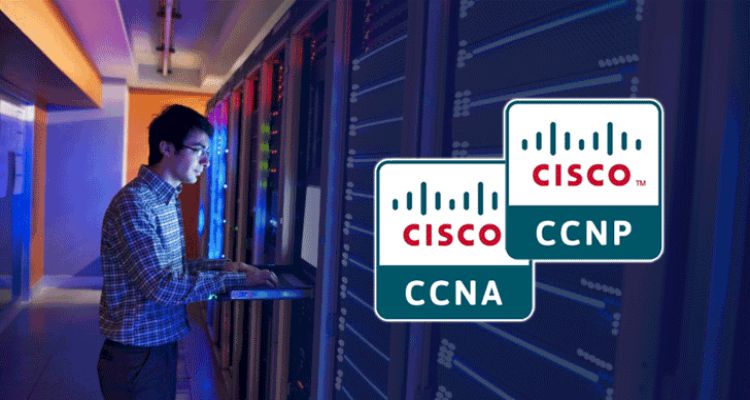 What are the Cisco certification training courses? Cisco certification includes a variety of different levels, different content, and different directions of certification such as CCDA, CCNA, CCDP, CCSP, CCNP, CCIP, CCIE, CCVP (further divided into storage network, routing, and switching, safety, voice, and telecom operators) and so on. CCNA, CCNP, and CCIE are the three kinds of certification that are commonly used and have a large social demand. According to different levels and directions, training courses are different.
Currently, the nine directions of CCNA have been combined into being one. As a primary certification, there are also many related video tutorials and question dumps on the network. But we mentioned before that the basic content of CCNA is also very important for the subsequent exams of CCNP and CCIE, so we should master it carefully.
According to the CCNA 200-301 dumps 2021 designed by SPOTO, all CCNA courses take 24 days and 28 class hours. It mainly includes four learning modules, namely network basic principle, network access technology, network interconnection technology, and network service. Through the study of these modules, students can understand the basic architecture of enterprise networks, understand the basic principles of network communication, and master the network deployment and troubleshooting of small and medium-sized enterprises.
Different from CCNA, CCNP and CCIE have different directions. Taking EI direction as an example, the basic module course of CCNP EI takes about 30 days, a total of 36 class hours. It mainly includes IGP routing technology, routing control technology, BGP routing technology, IPv6 technology, and advanced switching technology. In addition, there is a special module course of about 14 days and 14 class hours. The content of this course is mainly about the design and deployment of wireless networks and the basic principles of network security.
The CCIE certification exam is more difficult. Compared with CCNA and CCNP, CCIE also includes the experimental exam, so it is far from enough to rely on self-study of online courses. According to the exam syllabus and characteristics, SPOTO designed professional systematic courses. The basic module course alone takes 20 days, including 22 class hours. The knowledge covers network infrastructure, transmission technology, and solutions, as well as infrastructure support and services.
The special module course takes 45 days and 48 class hours, including SD-Access elementary of SDN, SD-Access advanced of SDN, SD-Wan elementary of SDN, SD-Wan advanced of SDN, and network automation and programmability.
SPOTO's CCIE certification training provides experimental courses and professional teachers to lead you to learn and to help you easily deal with the experimental difficulties!
At SPOTO, you will learn the most professional and reasonable courses. No matter whether you have a foundation or not, you can find your own corresponding courses. If you have any questions about the course, please contact us.
Welfare time: free audition opportunities of CCNA, CCNP, and CCIE courses. Seize it immediately.