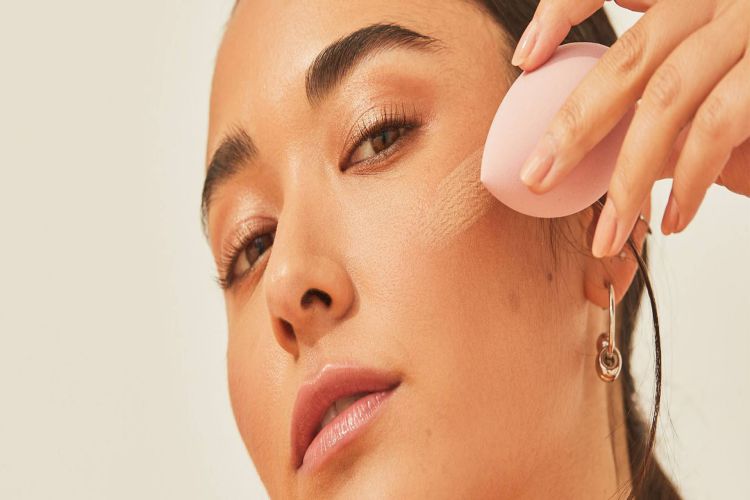 Makeup is a form of self-expression that can help boost one's confidence. Whether you're going to the office or running errands, it's always nice to have a few go-to makeup essentials that can help you look and feel your best. But if you are a beginner, you may be confused about whether to choose a liquid or powder foundation. Or whether a concealer and blush are necessary?
If you find it overwhelming to figure out what you need, the following section will give you an idea about some must-have makeup essentials that can help you achieve a simple and natural everyday look.
Primer:
Primer is an essential step in preparing your skin for makeup. It aids in establishing a smooth foundation and helps your makeup last longer. Primers come in different types, such as silicone-based or water-based. Silicone-based primers are better for filling in pores and fine lines, while water-based primers work better for hydrating the skin. A good primer can also help control oil and shine, especially for those with oily skin.
Foundation:
The base of any cosmetic look is the foundation. It evens your skin tone and helps cover any imperfections or blemishes. It's crucial to take your skin type and undertone into account when selecting a foundation. If you have dry skin, go for a hydrating foundation, but if you have oily skin, use a powder foundation. Choosing the right undertone can also help your foundation look more natural on your skin. There are three main undertones: cool, warm, and neutral.
Concealer:
Concealer is necessary for covering up dark circles, blemishes, and redness. You can also use it to highlight and contour the face. When choosing a concealer, consider the coverage you need. A full-coverage concealer will cover more imperfections but may look heavy on the skin. A medium-coverage concealer can be built up if needed and looks more natural on the skin. Also, choosing a concealer that is a shade lighter than your skin tone can help brighten up the under-eye area.
Mascara:
Mascara is a staple for opening the eyes and making them appear brighter and more awake. When choosing a mascara, consider the formula and brush. A lengthening mascara can help to make lashes appear longer, while a volumizing mascara can help to make them appear thicker. Additionally, a curved brush can help curl the lashes and open the eyes.
Eyebrow pencil:
Eyebrows help to frame the face and can make a big difference in your overall look. An eyebrow pencil can fill in any sparse areas and define the shape of the brow. When choosing an eyebrow pencil, consider the shade and formula. You want to choose a shade that matches your natural brow colour and a formula that is easy to work with.
Blush:
Blush is a great way to add colour and dimension to the face. It can help to give the cheeks a natural flush and make the face appear more youthful. Think about your skin tone and the formula when selecting a blush. Cream and liquid blushes work well for dry skin, while powder blushes work well for those with oily skin. Also, choosing a blush colour that compliments your skin tone can help to create a more natural look.
A few key makeup essentials can help you achieve a simple and natural everyday look that enhances your features and boosts your confidence. While many makeup products are available, it's important to choose products that work for your skin type and tone. Investing in quality products that suit your needs can help you achieve flawless makeup application throughout the day. Remember, makeup should be used to enhance your natural beauty, not to mask it. Embrace your unique features and use makeup to highlight them.