If you have a friend or loved one who is a die-hard Harry Potter fan, you know that their love for the wizarding world knows no bounds. Finding the perfect gift for them can be a magical experience, and one item that's sure to cast a spell on any Potterhead is a Harry Potter candle.
This article will explore these enchanting candles and nine other must-have gifts for Harry Potter fans.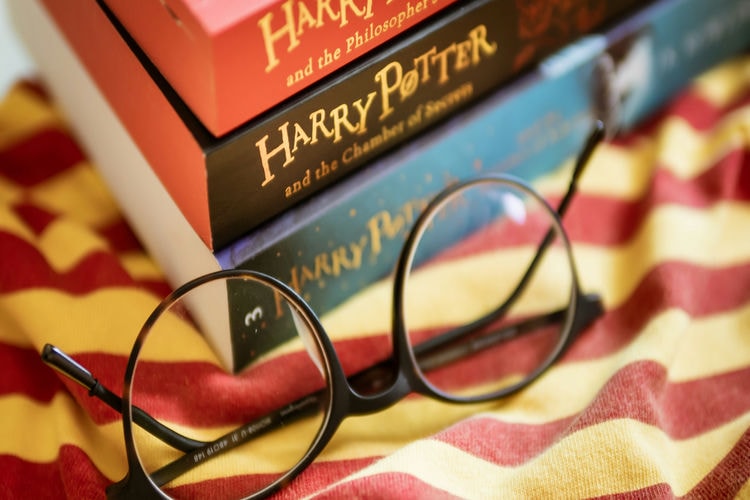 1. Harry Potter Candles
Harry Potter candles are a fantastic gift for any fan of the series. These candles often come in unique scents inspired by the wizarding world, such as Butterbeer, Pumpkin Juice, or even Hogwarts' scent.
Lighting one of these candles can transport you straight to the Great Hall or the cozy common rooms of your favorite Hogwarts house. They're perfect for setting the mood while re-reading the books or re-watching the movies.
2. Hogwarts House Scarves
Every Potterhead takes great pride in their Hogwarts house, whether it's Gryffindor, Slytherin, Ravenclaw, or Hufflepuff. A Hogwarts house scarf in your friend's house colors is a thoughtful and stylish gift that will keep them warm in the winter and showcase their house pride year-round.
3. Marauder's Map Blanket
Imagine wrapping yourself in the Marauder's Map, just like Fred and George did when they created their joke shop. This cozy blanket looks like a map and reveals its secret passages when exposed to heat. It's a unique and interactive gift that any Harry Potter fan will adore.
4. Wand Replica
Every witch and wizard needs a wand, and owning a wand replica of their favorite character is a dream come true for Harry Potter fans. Whether Harry's wand, Hermione's, or even the infamous Elder Wand, these finely crafted replicas make great collectibles and display pieces.
5. Hogwarts Acceptance Letter
Give the gift of a Hogwarts acceptance letter with the iconic red wax seal. This personalized touch will make any Harry Potter fan feel like they're about to embark on their magical journey. You can even include a ticket for the Hogwarts Express!
6. Illustrated Editions of the Books
While most fans probably already own the books, the illustrated editions add a new layer of enchantment to the beloved stories. With stunning artwork by Jim Kay, these editions are a feast for the eyes and make for wonderful additions to any Harry Potter collection.
7. Harry Potter Board Games
Challenge your friend's wizarding world knowledge with Harry Potter-themed board games. Games like Harry Potter Clue, Harry Potter Codenames, or even the classic Harry Potter Trivial Pursuit will provide hours of magical fun.
8. Funko Pop! Figures
Funko Pop! figures are beloved by collectors, and they've created a vast array of Harry Potter characters in their signature adorable style. Whether your friend prefers Harry, Hermione, Ron, or even the magical creatures, there's a Funko Pop! figure for everyone.
9. Wizarding World Subscription Box
Give the gift that keeps on giving with a subscription to a Wizarding World-themed box. These boxes typically include exclusive merchandise, collectibles, and magical surprises delivered to your friend's doorstep every month.
10. Harry Potter Cookbook
For the foodie Potterhead, a Harry Potter cookbook is a delightful gift. These cookbooks are filled with recipes inspired by the wizarding world, allowing your friend to whip up dishes like butterbeer, pumpkin pasties, and treacle tart right in their kitchen.
Making Magic with the Perfect Gift
There's no shortage of magical gifts that will leave any Harry Potter fan overjoyed. Whether you choose a Harry Potter candle or any other enchanting gift, your thoughtfulness will be remembered as a spellbinding gesture that shows your love for the wizarding world.