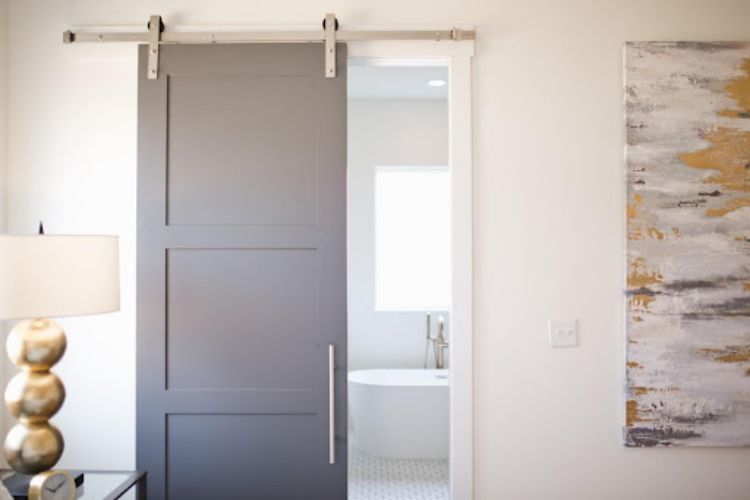 Are you looking for ways to style "barn doors" in your home?
If you've been living in your new home for a long time and are wondering how to make it more comfortable, why not think about doors? 
This stylish entryway option has everything going for it, including versatility and elegance. However, deciding how to style barn doors requires some careful thought so you can be sure you're creating the perfect look for your home.
Not sure how to use barn doors? Read our guide to learn different ways you can style these doors and make your home stand out.
Historic Charm
There are numerous ways you can style barn doors during your home renovation to create a historic charm. One way is to use actual barn doors as your entrance to your home.
You can also use hardware that is inspired by barn door hardware, including straps, handles, and pulls. 
Rustic Glamour
This style combines the best of both worlds with a touch of elegance and sophistication mixed in with the raw, natural beauty of rustic pieces.
Exposed beams, brick walls, and reclaimed wood furniture help to create a warm and inviting space that is also chic and stylish.
Vintage Vibes
This can be done by choosing from door options that are made of distressed wood or metal. You can also add vintage hardware, such as handles and hinges, to complete the look. 
You may shop for barn style doors at swingingcafedoors.com.
Shabby Chic
One way to style barn doors in your home is by incorporating shabby chic elements. This can be done by painting the doors with distressed detailing or using weathered hardware.
Barn doors can also be adorned with vintage finds or repurposed items to give them a shabby chic look. Flowers, burlap, and lace are also common elements used to achieve this style. 
Farmhouse Fresh
There are many ways you can style barn doors in your home to give it that farmhouse fresh look. You can use a variety of colors and materials to achieve the perfect look for your space.
Paint the doors a bright white or a deep, rich color to add contrast to your walls. 
Boho Bliss
If you're going for a more boho vibe, consider adding a fun, colorful tapestry or rug to the door. Flower wreaths and garlands also add a pretty touch.
For a Bohemian-inspired space, try hanging lanterns or macramé curtains from the door. You can also add greenery or hanging plants to create a relaxed, earthy feel. 
Modern Minimalism
There are several ways you can style barn doors in your home to complement a modern, minimalist aesthetic. You can use clean lines and simple hardware to give the doors a streamlined look.
You can also opt for barn doors with glass panels to allow natural light to flow into the space. 
Choose Your Barn Doors Now
There are several ways you can style barn doors in your dream home to create a unique and stylish look. You can choose different colors and finishes to match your preferred decor.
You can also add some hardware to your barn doors to give them a more finished look. If you want to add a bit of privacy to your home, you can choose to add barn doors to your bedrooms or bathrooms.
Whatever style you choose, barn doors are a great way to add character to your home.
Read on for more home remodeling-related articles like this one.