There are many reasons why everyone wants to include in their list the need to have a gas tankless water heater in their households. Sometimes being called as "on-demand water heaters", it means that these kind of devices provide hot or warm water per demand. The bright side of acquiring tankless water heater will only give a lot of sense if the unit one acquired is appropriate for your needs. So what are the figures to consider in order to really invest in a gas tankless water heater? Here are the 10 signs one should consider investing in a gas tankless water heater.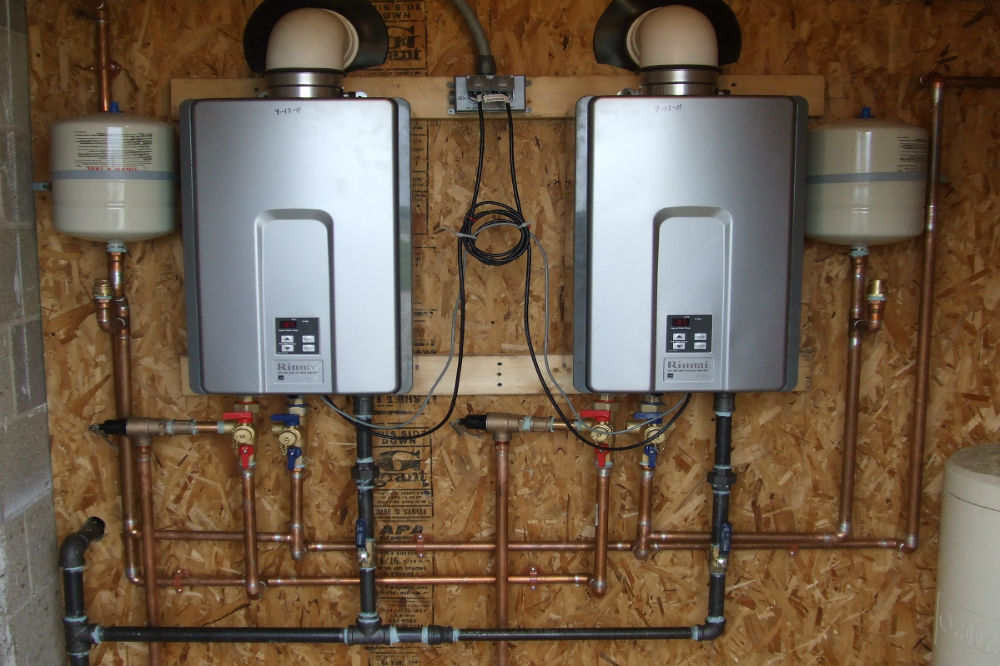 1. Going for Energy Savings
Gas tankless water heater can save up to 50% of the total water heating expenses. Heating water in households can be part of the total large expense of home's usage of energy. Unlike in some traditional heater of hot water, tankless water heater doesn't need to store same temperature of a large storage reservoir resulting to a more saving long-term energy cost averaging.
2. Unlimited Supply of Hot Water
Who does not want the need to have a gas tankless heater that can deliver a steady supply of hot or warm water. Some of us already experience a thing where even if we want hot or warm water, there is a time that it really runs out of hot water especially if the unit is just a conventional water heater where in contrast of having a gas tankless heater that it can provide unlimited supply of hot or warm water.
3. Long Life Span
A properly functioning and well-maintained gas tankless water heater may last up to 20 years while a conventional water heater can last only up to 10 years and if one gets lucky, it can extend only until two more years. Also, it is important to have a maintenance of at least once a year in order to retain the good shape of the tankless water heater.
4. Utilization of Space
Since it is tankless, no tanks are required for these gas tankless water heaters to be installed thus utilizing the space more efficiently in the house. Usually a tank can occupy a large chunk of basement area which can be use rather as an additional storage within the household. Also, they can be wall mounted and do not take a lot of space like in floors or walls.
5. Do-It-Yourself Installation
The tankless unit is easy to install, it does not even require a professional help or assistance during the installation. It comes for sure with a manual with clear guidelines on how to properly set up a tankless water heater in any premises. But still, it is advisable to seek advice for better understanding of how to use the gas tankless water heater if somebody from the company would help you install the device itself. However, if you can't do it yourself, you can hire heating contractors to help you out.
6. Worthy Unit Cost
In addition to the required proper installation of the system and the device also entails compulsory piping, the cost will somehow suffice the whole mechanism. They are strongly made by the companies that would of course, less likely to fail. So the money spent for these devices are so worth it. In other words, it may slightly cost a little but the long term savings will precisely offset the total cost.
7. Safe Ventilation System
There is the smart idea of choosing gas tankless water heater. Usually, tankless gas heaters do not require indoor air for the process of combustion. This is the process in which a substance is reating to oxygen to give heat thus the production of hot water needed for the gas tankless water heaters. Also, no need for utilizing two ventilation pipes, no need to go to the roof or attic for using galvanized steel vents, thus they can be placed on a side wall making the installation process easier and more to that, affordable and less expensive.
8. Regular Flushing and Cleaning of Device
Heat exchanger is a very important element in tankless heaters expecially those with narrow water passages. In order to maintain these significant parts, flushing must be done so that there would be no blockage to happen anytime soon. If not being maintained, not enough water will pass through and worse if being damaged, others explained that it is not part of any warranty. So to anyone who needs further caution, this is an important step to follow.
9. Better for the Environment
To those who care too much for the environment, this is an important factor why one should really invest in these kind of devices. Most of tankless gas water heaters are built from recyclable stuffs and used materials converted into a very purposeful one. It is a very best gift for those who consider themselves as eco-friendly or eco-conscious.
10. Guaranteed Safe and Clean Water
Compared to storage tank water heaters which are prone to having contaminated water, gas tankless water heaters produce safe and clean to drink water for the entire household.
Do you need to add information about Tankless water heater, please visit our website https://www.ehomepick.com/.