Has lockdown got you feeling lonely? Not being able to go out and get together with friends or loved ones can start to take its toll after a while. Fortunately, just because you're practicing social distancing, that doesn't mean you actually have to be socially distant!
Are you ready to beat the quarantine blues but are getting tired of making boring old phone and video calls? Here are three fun ways you can stay in touch with your friends and family while still practicing safe physical distancing.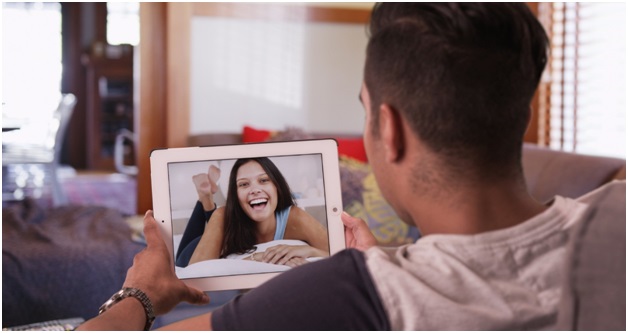 Plan an Online Event
Thanks to the internet, staying in touch with friends and family is not just faster than ever, we also have more options on how we can communicate with our loved ones than ever before.
If you want to spend some real quality time with your family and friends without having to break lockdown, try planning a virtual event.
More than a video call, a virtual event will bring your loved ones together to take part in some shared activity from the safety and comfort of their own homes. The best part is, a virtual event can be practically anything you want. So, you can tailor your event to better suit your interests.
You can host an online game night, share a movie, or even have a physically distant dinner party, all without having to risk the health and safety of you or your loved ones.
Bring Back Letter Writing
While the internet and virtual communication make instant contact with your friends and family easy and widely available, seeing your loved one's face on a tiny screen can feel a little impersonal. That's why, if you're looking for a way to reconnect with your loved ones in a meaningful way, you may want to take an old practice for a spin.
Letter writing and snail mail may seem antiquated, but it's a proven fact that people enjoy getting letters. A handwritten note may take a bit longer to receive than a text. But, it will feel more personal and meaningful, and a letter can act as something physical for your loved one to hold onto when they start to miss you.
Plan a Drive-By
Finally, practicing physical distancing, that doesn't mean you can't go out for a quick spin around the block. If you live within driving distance of friends and family, you might want to think about planning a drive-by event.
A drive-by party or parade is a great way to get out of your house for a few hours and physically see your friends and family without having to break lockdown protocols.
If you want to get outside and see your loved ones for a while but have trouble walking or moving by yourself, you can learn more about your options here.
How to Stay in Touch While You're Apart
While lockdown can feel isolating, there are dozens of fun and fantastic ways you can stay in touch with your friends and loved ones without putting anyone's health and safety at risk.
Now that you have a few ideas on how you can reconnect with your friends and family, it's time to start planning what you want to do first.
Are you looking for more information on how to make quarantine more bearable? We've got you covered! Check out the rest of our blog for more helpful articles, tips, and tricks today!