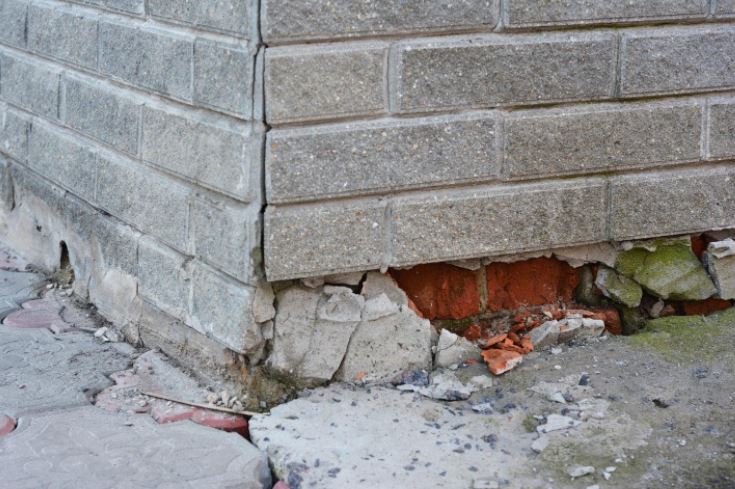 The consequences of house foundation issues are life-threatening. If your foundation cracks to the point of failure, you have to deal with a lot of damages and you and your family are at risk.
How do you know when you are dealing with foundational problems? These three signs can help you identify them.
Wall Cracks
Houses that have brick wall structures with cracks in them can be dangerous. No matter the type of brick wall you have, the effects of a crack are the same. You may experience a humid climate, mold growth, or seepage.
This is one of the early signs of foundation issues that only experts may notice. So, if you have a crack in your brick wall, call in the pros.
This may help for DIY fixes but a professional fix can save time and money in the long run.
Even if you don't have brick walls, drywall cracks may be another sign of house foundation issues. You can see these cracks around ceilings, doors, and windows.
This is the easiest foundation problem to identify as long as you are paying attention to your walls. Drywall cracks happen when the house foundation is settling poorly. The more cracks, the more serious the problem is.
Floor Gaps
Foundation issues in old homes are more common, but floor gaps can occur in any home. Chances are, your floor has a gap in it already. This is common and does not always raise concern.
A floor gap is a crack between the wall and the floor. You may notice it more prominently during rainy seasons. This is when leaks can be seen and may cause pest problems if repairs are not done quickly.
The cost to fix foundation issues is high, but DIY solutions may not work for a floor gap. It is always best to call in an expert to deal with this issue.
Bowed Basement Walls
One of the most common signs of foundation issues in the basement is bowed basement walls. This is the most serious foundation problem and will need immediate attention.
This problem is caused by pressure pushing against the wall. There are quick fixes that can help you until a professional arrives, but there is no solving the problem through DIY.
The process of hiring a professional company is tedious and costly, but it will be worth the expense when your home is no longer a hazard.
Do You Have House Foundation Issues?
Foundational issues are not something to take lightly. Simply put, house foundation issues are dangerous and can cause major harm and damage when they go unfixed.
DIY fixes will only save money in the short term. Without the help of a repair expert, foundation problems will only increase.
Repair contractors have the necessary tools and understand the legal requirements it takes to protect your home. If you notice foundation issues, your best bet is to get outside help.
For more great reads, check out the variety of articles on our blog.