You've been injured in a car accident–thanks to the neglect of the other driver. This can be a traumatic experience, resulting in high medical bills, lost time from work, and emotional pain and suffering.
What can you do? Often, your best recourse is to hire a car accident lawyer to represent you and help you get compensation for your injuries.
This will be someone who specializes in personal injury law, a type of law designed to protect you and your property if you're injured due to the negligence of others.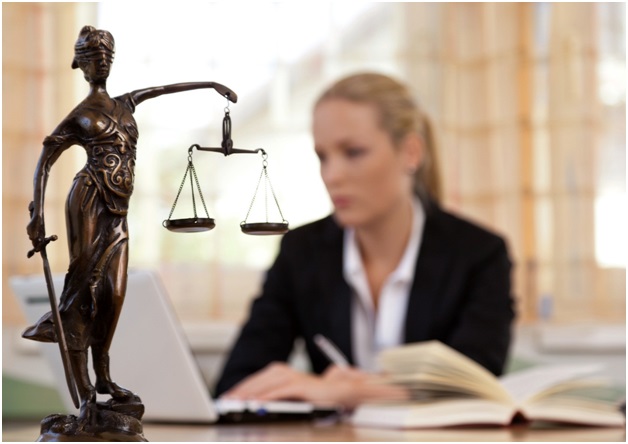 If you need to hire a personal injury lawyer, keep reading to find five key questions to a potential firm.
How Much Experience Do You Have?
When hiring a car accident lawyer, background, experience, and education are important factors to think about.
Ask your lawyer where they went to law school and how long they've been practicing, as this helps you learn about their level of experience. You also want to learn more about their case history.
Not just any lawyer will do—you need to find a personal injury attorney who specializes in car accidents. Even better, a lawyer who has handled plenty of claims that are similar to your own.
For example, if your car was hit by a drunk driver, it can be beneficial to find a lawyer who's handled plenty of these claims in the past. The law is complex, but with experience, they'll be able to give your case the best possible outcome.
Do I Have a Solid Case?
Before investing too much of your time, it helps to get an honest answer about the likelihood of your case succeeding. The truth is that some car accident lawsuits have a much better chance of getting a settlement than others.
Some lawyers will always tell you that your case is worth pursuing, but this is because they want your money. Ideally, try to find a lawyer who can give you an honest, accurate idea of how well your case is likely to do.
Then, you can decide for yourself if it's worth pursuing.
There are plenty of honest and ethical law firms out there that can help you with this. This informative article can help you learn more about the process of finding a lawyer for your case.
How Much Do Your Services Cost?
One important question to ask your lawyer early on is regarding cost. All lawyers will have slightly different fees, with pricing likely to be higher in major cities.
Lawyer billing can be done in a number of different ways. Some firms might charge an hourly rate, others might charge a flat fee for your case, and others will only ask for payment once they win.
Or, their payment might work out to be an agreed percentage of your settlement.
Make sure you understand how this works. Then, ask your lawyer for an estimate of what the total costs are likely to be.
While they might not be able to give an exact answer, they should be able to provide an accurate estimate, helping you decide if they're within your budget.
If you're struggling to find an affordable lawyer, there might be a free legal aid service in your community that can give you advice.
What Do You Need From Me to Get Started?
Before your personal injury lawyer can get to work on your case, they'll likely need some important documentation from you. If your case is large or complex, it might take you some time to prepare, so ask your lawyer in advance exactly what they'll need.
This will include information such as police statements, medical records, witness statements, and insurance paperwork. If your injury has meant you've had to take time off work, documentation from your employer will also be useful.
The more documentation you can provide, the easier it will be for your attorney to develop your case.
How Will My Case Be Managed?
Before settling on a lawyer, it helps to learn more about how your case will be managed. You want to know details such as who your main contact person will be, how likely you'll hear from them, and what their strategy will be for your case.
They can also let you know how much time will be required on your end, such as whether or not you'll need to be present at all depositions and hearings.
It's also good to get an estimated timeline for your case, helping you understand how long the process will take and when you're likely to see a settlement.
Make sure the case management strategy presented by the firm matches with your expectations. You want to make sure you're both on the same page regarding how things should be done.
Find the Right Car Accident Lawyer With These Questions
If you need a car accident lawyer to advocate on your behalf, these questions are sure to help. Use them when meeting with potential law firms to work out which firm is best, based on your budget, preferences, and needs.
Once you narrow it down to a few firms, an initial consultation or phone call should help you determine who can best represent you. Once you find the right lawyer, they can get started on your case!
It may take some time, but with the skills of a talented lawyer by your side, you should receive generous compensation for your pain and suffering caused by the accident.
Was this article helpful? If so, please keep reading to find out more.