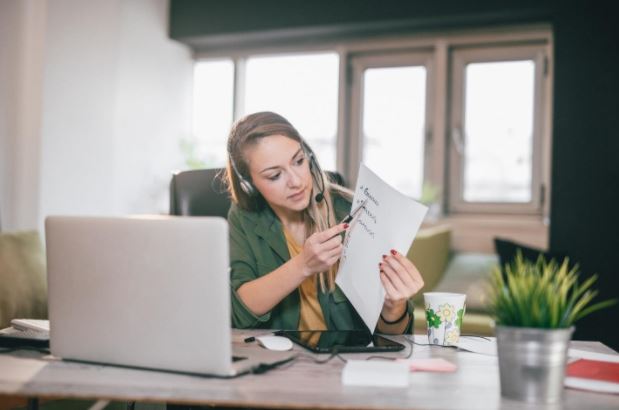 COVID-19 has changed the world as we know it.
It has forced us to reevaluate everything we do and to quickly find new solutions to old problems. One of the areas most affected has been the teaching sector. 
With schools unable to open their doors and classes unable to meet, the teaching staff has had to find new ways to teach their students. Online learning has become the new norm and teachers have had to learn how to teach online. 
What are the top tips for teaching middle schoolers online?
Here are five helpful online teaching tips for middle school teachers. 
Vary Your Lessons 
Your teaching needs to be a mixture of both synchronous and asynchronous (real-time vs self-paced and unscheduled) material. 
Synchronous teaching occurs via phone, video, or live chat. It allows learners to ask questions and build relationships with you and one another. 
Asynchronous activities such as message boards and recorded lectures let students finish assignments in their own time and at their own pace. 
Select the Right Tools for Your Learners 
One of the top tips for teaching online is to ensure you're using the right tools for your learners. This might mean finding the best online math programs for middle school, or it could mean choosing which platform is best for delivering your lessons.
Zoom is one such platform that allows teachers to really take full control of the learning environment. 
Add-In Discussions to Enhance Engagement and Comprehension 
When teaching middle-schoolers, it's important to realize that they will learn at different rates. It's therefore fundamental that you check comprehension. 
The online learning environment is very different from the classroom. You cannot control distractions as you might do in school. It's essential that you engage learners in conversation to ensure they fully understand the topic you're teaching. 
Pre-Record Your Lessons 
There are two key benefits to pre-recording your sessions.
First, it allows you to take better control of the session. You can be preparing the next segment of the lesson while you're playing the video. More importantly, it also means that pupils can download the videos to re-watch again. This can aid in long-term retention.
Make Lessons Engaging and Interactive
When you're teaching online, you'll be fighting against a wealth of distractions. Students will have access to devices that are connected to the internet and you may find they drift off to watch videos instead of paying attention to your class. 
One of the best online teaching tips is to mix up your lessons and make them as inspiring and interesting as possible. Remember your audience and keep things simple. 
Utilizing Online Teaching Tips
By using these online teaching tips, you'll be able to improve the quality of your lessons. Do everything possible to make your lessons as engaging as possible and learn to use all of the tools you have at your disposal. 
For more informative articles, check out the rest of the site.