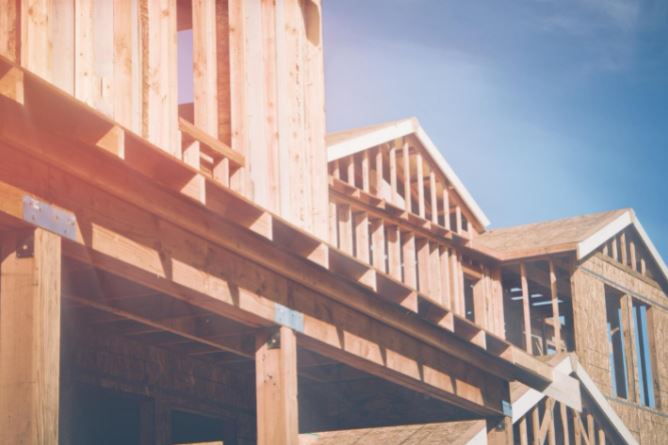 Handling the care of your roof is one of the most important things that you can do for your home. Getting a roof replacement is something that you'll have to do eventually if you own your home long enough. The key is knowing when it's time so that you can get it done correctly. 
We're happy to point you in the right direction so that you can take the best care of your property and household. Here are some telling signs you need a new roof. 
The Roof is Starting to Sag and Come Apart
It's definitely time to thinking about replacing your roof once it begins to sag or fall apart. 
If you notice these signs, it's best that you replace it before too long. At this point, your roof is starting to become dangerous, and can pose a hazard to the lives of everyone inside the building. A new roof will be completely reinforced and will be able to withstand future damage. 
It's Dealing With Mold and Discoloration
When your roof begins showing signs of discoloration, there are often bigger problems beneath the surface. One reason that roofs change colors is that different types of mold are growing within them. Learn to recognize mold so that you can uncover and fix any moisture issues. 
Your roof might also become discolored if it has become too brittle or dry, or just because the roof is old and weathered. 
Your HVAC Bills are Expensive
When your heating and cooling bills are becoming too expensive, it's often a sign that you're dealing with roofing issues. Your roof doesn't protect you, it also keeps you comfortable by preventing air loss and leaks. 
If your bills are much higher than usual, it could be a sign that it is no longer containing air and has poor insulation. Upgrading the roof to newer technology and materials can help you get your roofing care and utility costs under control.
The Roof is Very Old
Oftentimes, the roof has seen better days and needs a replacement simply because it's old. After you have had a roof for 15 to 20 years, there's a possibility that you may need to make a change. 
The frequency that you'll need to replace it will depend on the kind of roof you got and what materials it was made from. Never let your roof get too old before deciding to make this change. 
You Are Constantly Dealing With Leaks
Finally, it might also be time to replace your roof when your current one is constantly leaking. You can keep your home dry and free of water damage and mold by fixing these issues. 
A perpetually leaking roof will cost you a lot of money over the years, so it might be best to cut your losses and purchase a replacement. 
Consider These Signs You Need a New Roof
The points above are clear signs you need a new roof. When you need this work, start reaching out to a licensed and certified professional roofer in your area. 
Check out our posts when you need to learn more about business, homeownership, and DIY projects.