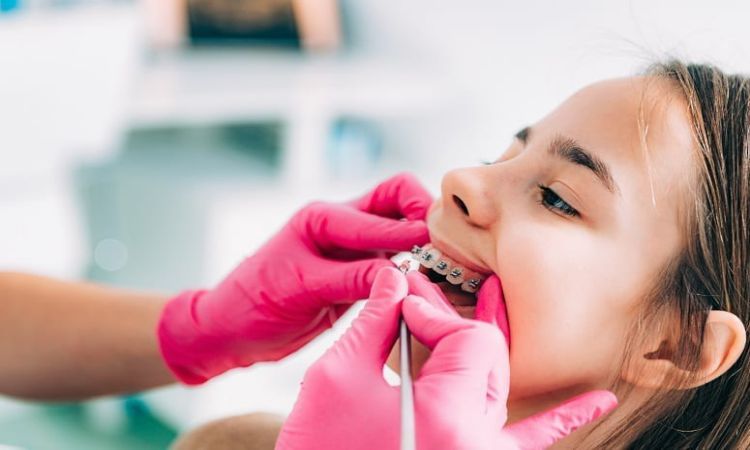 If you are considering braces, you probably have many questions. How much do they cost? What will the process be like? What varieties are available? In this article, we will answer all of your questions and give you a comprehensive guide to braces. So whether you are just starting to research braces or are ready to make an appointment, this article is for you.
Cost Of Braces
The cost of braces can range anywhere from $2,000 – $12,000. The price varies widely depending on several factors.  Here is a breakdown of them.
This is one of the most significant factors, as treatment costs can vary significantly from one region to another. Orthodontists practicing in high-cost urban areas may need to charge more for their treatments because of the overhead costs of running a practice.
This is another important factor, as shorter treatment times typically cost less than longer ones. The longer your treatment, the more expensive it will be since a higher complexity factor is involved.
Additional Treatments That May Be Needed
The cost of orthodontic treatment can vary depending on what you need.  For example, if X-rays are necessary or tooth extractions for your specific case before getting braces, these will be charged separately from the initial estimate.
This can affect the cost of treatment, as some insurance plans may cover a portion of the cost while others do not. Also, many dentists and orthodontists offer discounts for upfront payment. Ultimately, the best way to determine the cost of braces is to consult with a qualified orthodontist in your area.
What To Expect
An orthodontic consultation will help you determine whether braces are right for you. The orthodontist will examine your teeth and jaws during the consultation. They may also ask you about your medical history and any previous treatment.
Based on this information, they will be able to tell you whether braces are suitable for you and, if so, what kind of braces would be best. They will also be able to give you an estimate of how long treatment will take and how much it will cost. Orthodontic consultations are usually free of charge, so it is worth considering if you are thinking about getting braces.
Options For Braces
There are many different types of braces available, each with its unique benefits.  No matter your needs and preferences, there is sure to be a type of brace that is right for you.  Here is a breakdown of different types of braces.
Lingual braces are fitted behind the teeth, virtually invisible to others.
Ceramic braces are made from clear or tooth-colored materials, which blend well with natural teeth.
Damon braces use self-ligating brackets to reduce the time needed for treatment.
Invisalign uses a series of clear aligners to straighten teeth gradually.
Metal braces are the most traditional braces, and they are generally the most affordable option.
Online clear aligners are a convenient and efficient way to straighten teeth, and they can be done from the comfort of your own home.
The Bottom Line
You now know what you can expect when getting braces, from the cost to the different varieties available. We hope that this information has been helpful and informative. If you have any further questions, please do not hesitate to contact a qualified orthodontist in your area.