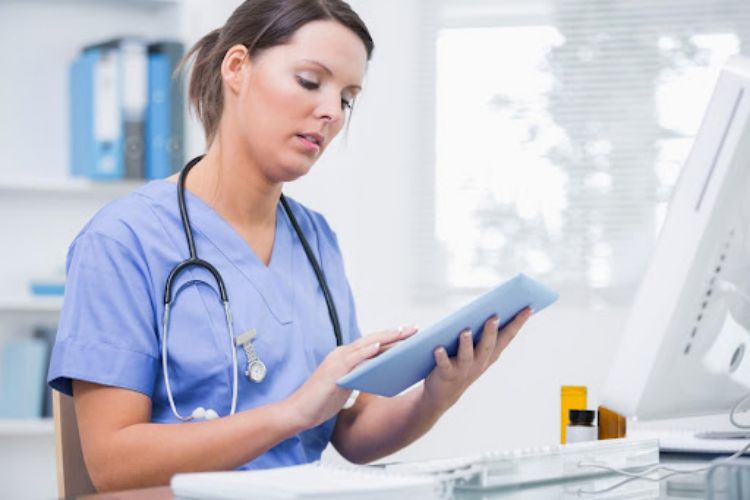 Did you know that nurse practitioners make over $30,000 more than registered nurses? 
Being a nurse practitioner increases your responsibilities and your benefits, your job tactics resemble a doctor more than a nurse, but where do you begin?
This article highlights 5 tips to land nurse practitioner jobs. Keep reading if you're looking to become a nurse practitioner. 
Helpful Tips To Secure Nurse Practitioner Jobs
Starting the job search can be stressful, and with the 234,690 nurse practitioners working in the field today, you might feel tiny in a huge field. A job search is one of the best ways to begin your journey. 
Conduct a Job Search
Research is always the best place to start. Look into places you're interested in working whether that is a specific hospital in your hometown or a doctor's office in Hawaii. Knowing where you want to work refines your search and from there you can see which locations require which certifications and degrees.
Use keyword-heavy searches during your search so you see jobs that apply to your interests. 
Networking 
Networking is social media for the professional world. 
College Life describes networking as establishing relationships with others in your field of work and using those relationships to your advantage.
Networking with established nurse practitioners provides insight into what it takes to become a nurse. Be direct about yourself. Tell them you want to know more about the field and are interested in their experience. 
You can schedule a call, meet up in person, or learn more about them and their experiences.
Interview Preparation
One daunting part about the job search is the dreaded interview. Researching and reading up on the position prepares you for anything the employer might ask and it reduces anxiety come to the interview. 
Legal Jobs states 47% of interviewees were not hired because they did not research or learn about the job beforehand. Remember, your interviewer could end up as your future employer. Impress them before they hire you. 
Refine Your Resume
Moving onto paperwork, time to tighten up your resume and CV.
Your resume lists all job experience, applicable characteristics, accolades, and education. Format the resume with recent experience at the top and less recent experience near the end of the paper. 
Try to stick to only one page, you might have more than one page of experience, but employers do not want to read a four-page resume. They want a quick outline of relevant experience. 
Your CV, or letter of intent, explains why you are the perfect fit for the job. Again, research, research, research. Familiarize yourself with the job, and the position's requirements.  
Take Additional Classes/Measures
Not having any luck with your job search? Try looking into classes or training to take in the meantime. 
Not only can additional classes and training teach you more about nursing but having the extra experience translates well on a resume. So if a lower-level nursing job opens up, accepting the offer could increase your chances of landing nurse practitioner jobs in the future. 
For more information and statistics about the nurse practitioner profession visit www.statisticser.com.