Daily, college students go through a lot of stress. This is normal due to the number of responsibilities attached to attending lectures and other activities. How then do you balance your health in the midst of these? You don't have to struggle before you keep a balanced and healthy lifestyle. Below are seven apps collected by mypaperdone.com experts, that can help you focus on your studies and worry less about your health.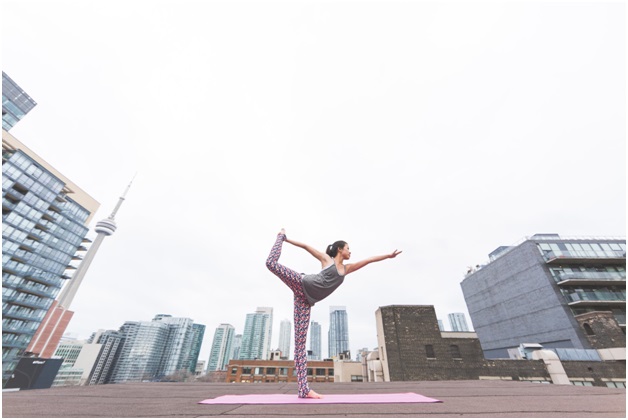 MyFitnessPal: Eating unnecessarily is a habit most students have. MyFitnessPal can help make you pay more attention to the kind of food you take. It makes suggestions based on inputted qualities and goals. It sure is a great way to help monitor your feeding and weight.
Water Your Body: The numerous advantages of drinking water can't be denied. It keeps you hydrated and makes your body function well, but it's possible to not take much of it. Water Your Body can help you get enough water as you go through the day. It sends notifications to make sure you stay on track with drinking water. It's Waterlogged for iPhone users.
Pacer: The pedometer on your phone helps Pacer calculate the number of steps you've taken in a day, Going to the gym is mostly not a part of many student's schedules. You'll rather not think about it with all the stress you're going through. This is why this app is a good one to help you walk more, exercise in the process, and stay fit.
Sworkit Lite: If you're devoted to workouts, this is for you. It can be hard to stay loyal to workouts as a student, so this app can help you out. You get to personalize your workouts based on your schedule, mood, etc, and exercise at your convenience.
Twilight: College can be hectic with lots to study, many research to make, part-time jobs, and many late nights. Sleep is very important to stay active and keep balanced health. But in college, you might not get enough of it, and that's why you should download Twilight to help stimulate sleep with its effect.
Breathe2Relax: Meditation helps reduce stress by helping you take control of the anxious thoughts you may have as you prepare for tests or exams. Breathe2Relax will help you meditate the right way by deep breathing.
Habitica/HabitRPG: If you want to control bad habits caused by stress, this is for you. Habitica helps turn your to-do list into a fun game where you earn coins and experience for completing your tasks. It's a great way to curb bad habits and develop good ones through discipline.