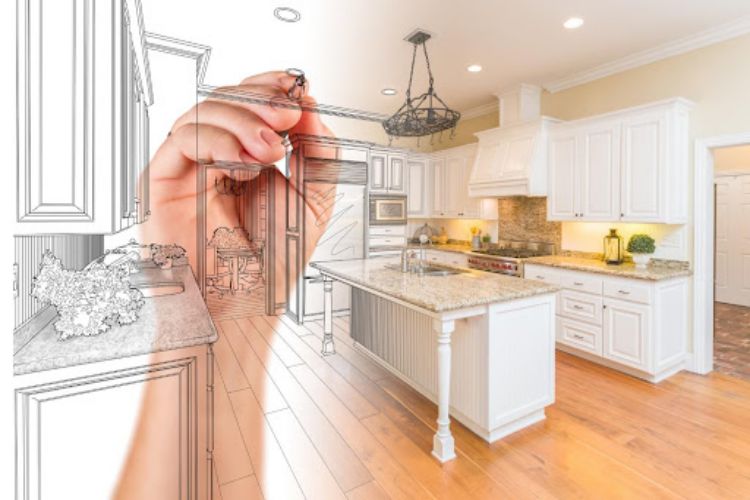 Are you thinking about starting a kitchen renovation? It's a great idea! Through remodeling, you can turn an outdated and tired-looking space into something that reflects your style and works for the way your family uses the kitchen.
Yet, it's not only a good idea but an important one, too. A renovated kitchen not only increases the home's value on the market but also increases the homeowner's daily happiness with the home.
Ready to start a kitchen remodel? Continue reading for several factors to consider before beginning the remodeling process.
1. Getting the Right Permits
Depending on the work you plan to do, you may need different permits, so be sure to do your research and find out which ones you need. Otherwise, you could end up facing hefty fines. Once you've got your permits in order, you can start planning the rest of your renovation and get excited about finally having the kitchen of your dreams!
2. Hiring a Licensed Contractor
Another important factor is hiring a licensed contractor. They will have the experience and knowledge to get the job done right, and they will also be insured in case anything goes wrong. Make sure you get estimates from several different contractors before making your final decision and make sure you understand exactly what they will be doing before signing any contracts.
3. The Appliances You Need
Make sure that you know the appliances you need. Not only do you need to decide what new appliances you want, but you also need to make sure they will fit in your kitchen. You will also need to determine if you need to upgrade your electrical system to accommodate the new appliances. 
4. The Design of Your Kitchen
This can be tricky, as there are lots of factors to consider before making a final decision. For instance, you need to think about the existing layout of your kitchen, the amount of space you have to work with, your budget, and what kind of style you want to achieve. 
5. Budget for Kitchen Renovation 
You need to establish a budget. How much can you realistically afford to spend on your kitchen makeover? Keep in mind that renovation costs can quickly add up, so it's important to be realistic about what you can spend.
6. Addressing Potential Issues 
Other potential issues to consider include making sure there's enough ventilation for cooking, as well as making sure there's enough lighting. By addressing potential issues before you start your kitchen or laundry renovations, you can be sure that your home renovation will go smoothly and be exactly what you wanted.
7. Choosing the Right Time for Your Renovation
Choosing the right time for your renovation is important. If you have kids, you may want to wait until they're out of the house or at least old enough to not need your constant supervision.
You'll also want to consider your work schedule and make sure you'll have enough time to dedicate to the renovation. If you're working full-time, you may want to wait until you have a break in your work schedule or take some vacation time.
Get Ready for the Renovation Process
There are many factors to consider before starting a kitchen renovation. It's important to consult with a professional to get an accurate estimate of the costs and time needed for the project. Once you have a clear understanding of the costs and time commitment, you can start planning your kitchen renovation.
If you liked these tips, then please check out the rest of our blog!