It doesn't take psychic readings to know that Aries individuals were made for the spotlight. They are known for their passion, confidence, and motivation. Charismatic rams are attractive, direct, and always determined to reach their goals, so it's no wonder that so many of these fire signs are internationally known celebrities.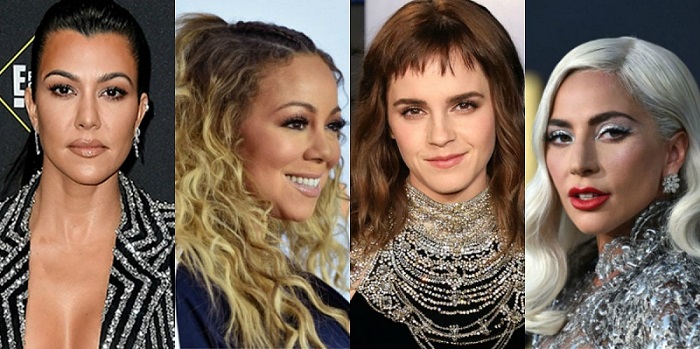 Lady Gaga
Born Stefani Joanne Angelina Germanotta on March 28, 1986, Lady Gaga is no stranger to confidence. From meat dresses to space suits, the singer and actress rose to fame with her aptly titled debut album, The Fame, in 2008. Since then, she's released five more albums, held concert residencies at Roseland Ballroom and Enigma, and starred in FX's American Horror Story and 2018's blockbuster A Star Is Born.
Robert Downey Jr.
Robert Downey Jr. might be Iron Man, but he is also a fire ram (ba-dum-tss). The actor and producer was born on April 4, 1965, and got his big break as 5 years old in 1970's Pound. The motivation of the Aries sign is clear in Downey, as he is the sixth highest-grossing box office start ever. Downey also owns a production company and has contributed to the musical soundtracks of several of his films.
Seth Rogan
Born April 15, 1982, Seth Rogan started showing off his comedic acting chops as a cast member for the short-lived series Freaks and Geeks. Some of his most popular credits include Superbad, This Is the End, and Pineapple Express. As of 2021, Rogan created a cannabis brand with his friend Evan Goldberg. It doesn't take reading an Aries horoscope today to know this endeavor will likely be as successful as the rest.
Kourtney Kardashian
Born April 18, 1979, Kourtney Kardashian first took the world by storm when Keeping Up with the Kardashians premiered in 2007. Since then, she's starred in spin-off shows, launched clothing and fragrance collections, and even released a book. These days, the ambitious socialite and mother of three is in the news for dating Blink-182 drummer Travis Barker. She has a net worth of about $45 million.
Mandy Moore
Some may remember Mandy Moore, both April 10, 1984, as the bubblegum pop singer or from her first starring acting role as Jamie Sullivan in 2002's A Walk to Remember. Since 2016, she's starred as Rebecca Pearson in the hugely popular This Is Us. A highly motivated Aries, Moore recently gave birth to her first child with husband Taylor Goldsmith, a son named August.
Emma Watson
Best known for her role as Hermione Granger in the Harry Potter series, Emma Watson is another super-famous celebrity who also happens to be an Aries. Born April 15, 1990, Watson was named one of the 100 most influential people in the world by Time magazine in 2015.
Mariah Carey
Born March 27, 1969, Mariah Carey has a five-octave vocal range and a music and acting career spanning three decades. Her biggest hit from the '90s, "Fantasy" was the first single by a female artist to debut at the top of the Billboard Hot 100 chart.
Fiery, passionate, and headstrong, it's easy to see why so many Aries go on to make big waves in the world of entertainment. If you'd like a bit of guidance on how you can do the same, consider contacting California Psychics!