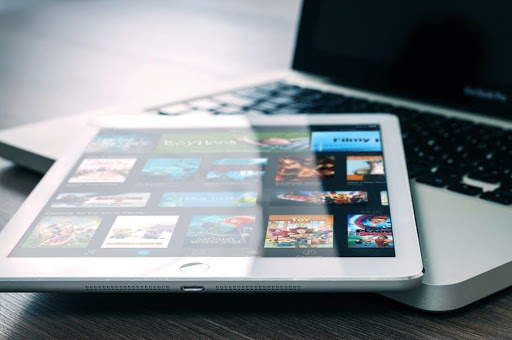 Read on to discover the most useful iPad tips and tricks to help you master your Apple tablet and the iPadOS software here.
360 million Apple iPads have been sold since they first hit the scene in 2010.
Clearly, this is one popular product.
It's no surprise really. For one thing, Apple's global popularity means many people can't wait to get their hands on anything they bring out! Combine that with the iPad's quality and its success makes total sense.
Its portability, ease of use, longer battery life, and incredible picture quality (to name but a few of its attributes) are second to none.
We'd like to detail some iPad tips and tricks to help you get the most out of this quality bit of kit.
Indeed, many people don't know the full extent of their iPad's functionality. There's a whole host of nifty features and functions that most people never use. We want to change that.
Sound good? Read on for 7 top tips for getting the most out of your iPad.
1. Go Split Screen
It can get frustrating having to switch between two apps, tabs, or screens when multitasking.
Imagine deciding somewhere to eat in the evening and planning the route to the restaurant. In the past, you'd have to flick back and forth between the web browser and the maps app.
Not anymore!
The split-screen function saves all the hassle and helps you multitask with ease. There are different ways to do it, too. The easiest is to open your first app and then swipe upwards from the bottom of the screen.
That will bring up the dock. From there, touch and drag the second app you want to use to the side of the screen. Assuming split-screen is compatible with that particular app, it'll pop right up.
2. No More Sleep/Wake Button
Got one of the new IPad Pro models (released in October 2018)?
Well, there's a host of cool functionality to learn about.
This is one you've probably come to know and love already. However, for anybody still relying on their sleep/wake button, it's worth pointing out.
Basically, the iPad Pros allow you to wake up the screen just by tapping anywhere on the display. To unlock using the face recognition tech, you swipe straight up from the bottom. Voila, you're in and ready to go!
Wondering how to reset your iPad? You can find out how at https://setapp.com/how-to/reset-ipad.
3. Retrieve It When Lost
Nobody wants to lose an expensive piece of technology.
Few things are worse than the sinking feeling you get when you realize it's missing. Lost your iPad? Not to worry. You can easily find it by using the Find My app.
Now, this does rely upon you having access to a second Apple device. Thankfully, that won't be an issue for most Apple users, who fill their houses with Apple devices!
All you need to do is grab your phone, for example, and head to the Find My app.
Head to your devices and you'll see your iPad on the list that appears. Tap on it, and you have the option of playing a tone or seeing directions to its last location. That's good news if you think it's somewhere nearby or further afield, respectively.
4. Snap a Screenshot
Screenshots come in handy all the time.
Like when someone Snapchats you and you want to save the pic to embarrass them in future! Or maybe you need a copy of the directions/route somewhere but won't have access to the internet.
Either way, sometimes it's useful to snap a shot of your screen.
The way you do this on an iPad depends on the model you have. Most iPads work in the same way as the iPhone: press the Sleep/Wake and Home buttons at the same time and a 'click' sound will let you know you've taken the screenshot.
On the iPad Pro, though, there's no Home button! Here, you press the Volume Up and the top Sleep/wake buttons at the same time.
5. Utilize the Trackpad
Most people don't realize that their iPad has a trackpad- just like a laptop.
Again, the way to access it varies by model.
For the Pro, you open up an app where you'd type something, such as Mail. You start typing your message as normal. Use the trackpad by holding the spacebar down and then moving your finger around the screen.
In other iPads, open the keyboard and use two fingers on the screen for the same effect.
You'll move the cursor with it, making it easier to highlight and edit the document.
6. Type With Your Thumbs
Many iPad owners write notes, messages, emails, and so on, by laying their tablets flat and using it as a normal keyboard.
They'll use all of their fingers and thumbs in the process.
But some people prefer to tap out messages with their iPad held in two hands. In other words, only their thumbs are available to do the tapping!
If you're one of these people, then you'll be happy to know there's a nifty trick to help out. Basically, you can split the keyboard to the left and right of the screen. In doing so, you'll have far easier access to the letters.
Split the keyboard by dragging it into two parts with two fingers. Reverse the move to put it back together.
7. Create a Folder
Too many apps clogging up your screens?
Consider improving your iPad's organization by placing individual apps into collective folders. Tap and hold onto a particular app. Next, drag it over the top of another one and let go. Those apps will then reside in their own folder!
Then, if you so desire, you can place those folders in the dock. This means you can open up your most used/favorite apps with greater ease.
Time to Try These IPad Tips and Tricks
Hundreds of millions of iPads have been sold so far.
And, given their popularity, that number is only doing to increase!
If you fork out the cash for one, though, it makes sense to get the most of the product. Hopefully, these iPad tips and tricks will help you do exactly that.
Want to read more articles like this one? Check out similar posts in the 'tech' section of our website.