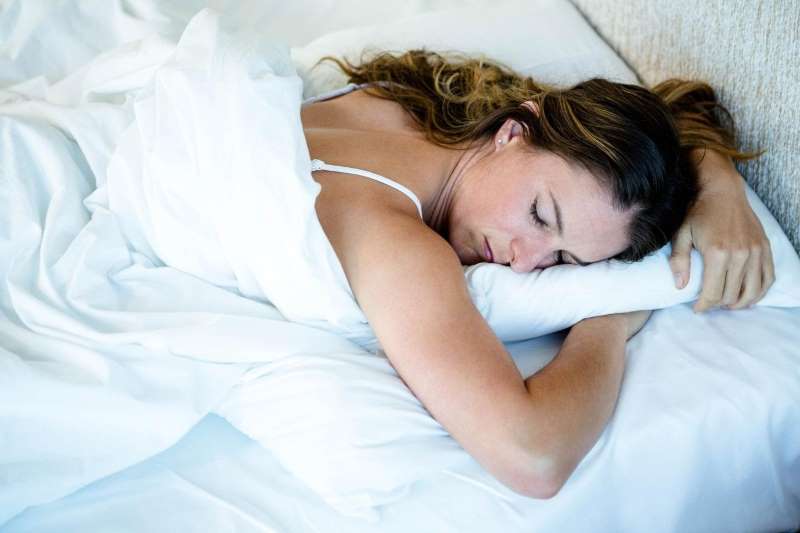 A recent study found that somewhere between 50 and 70 million Americans toss and turn through the night due to sleep-related problems. Whether it's mental, emotional, or physical, developing a sleep disorder is incredibly disruptive to our day-to-day lives.
It is not uncommon for people who struggle to get a good night's rest to consider buying sleep aids. The real problem is that there are so many on the market that it's hard to determine which one is right for you.
If you're considering buying sleep aids online, make sure you know what to look for, first. Don't waste your money (or risk your health) on something that isn't going to do the trick.
Read on for 7 tips that will make buying sleep aids online smooth and simple.
1. Understand What You Need
If you know that you're going to take a sleep aid on a regular basis, make sure you know what you need and what to avoid. Natural sleep aids are preferable to chemical sleep aids, as natural sleep aids are less likely to lead to dependency. Natural sleep aids often carry fewer potential side effects, as well.
One of the most common sleep aids that you can find online or on the shelves is melatonin, like these melatonin gummies. Melatonin is an ideal sleep aid because it is something our body naturally produces, which means that you're not introducing a foreign substance to your system. Taking melatonin can help your body start to regulate when it should and shouldn't produce melatonin on its own.
2. Talk to Your Doctor
Before you start taking anything new, whether it's natural or not, consult your doctor. If you have any pre-existing medical conditions or take prescription drugs, this is especially important.
Supplements don't interact with every person's body chemistry in the same way. In some cases, a supplement can interfere with the prescriptions you already take. While it may help you get better sleep, it may also worsen symptoms of other conditions.
3. Look for Certifications
Certifications don't guarantee that a product is safe or effective. However, they do indicate that the product meets certain product safety standards or has been tested in an acceptable way. Buying uncertified sleep aids is neither recommended or necessary when there are so many other products available.
FDA approval is ideal, although not a guarantee in the world of natural supplements. At the very least, look for certification from United States Pharmacopeia (USP), ConsumerLab, or NSF International.
4. Read the Whole Label
Remember that labels on products are designed to market a product's best features, potentially including features that don't really exist. Go beyond reading the brand name and purported effects before buying a sleep aid online.
The most important thing to examine is the list of ingredients. It's likely that you'll encounter several that you don't recognize, so you may need to do some research. The most important thing is to ensure that the list of inactive ingredients (fillers) isn't longer than the list of active ingredients.
To make matters simpler, let's talk about a few ingredients that you should always avoid. These are chromium, bitter orange, and contaminated L-tryptophan. These ingredients may cause liver damage, heart attacks, and more.
In addition to ingredients, make sure to read any warnings as well as information about proper dosages.
5. Check Out Reviews
We hinted earlier that a brand is going to market only the desirable effects of their products. In some cases, they may exaggerate the effectiveness of their sleep aid. In others, they may be pulling evidence from insufficient studies–in other words, failing to tell the truth.
To get a better idea of how effective a supplement is, check out consumer reviews. Search the product on the internet and read what other people have to say. If the bad (or mediocre) outweigh the good, then save yourself the money and keep looking.
6. Examine the Website
It's not just the supplement you should be wary of when shopping online. You also want to verify that the website you're giving your money to is reliable and honest.
Chances are, you're going to encounter websites that purport to sell generic versions of name brand supplements at a fraction of the price. These websites will claim that their products are just as good as the name brand supplements, if not better.
While there are plenty of viable generic products on the market, not all of them should be trusted. Once again, make sure you read the label. If a website is making claims that sound too good to be true, they probably are.
7. Shop Around with Different Retailers
If you do settle on a name brand sleep aid, dig into your internet search to see if you can find a good deal! It's not uncommon for different retailers to offer different prices on the same product.
In addition, see if you can find any coupons online. Websites like GoodRx often offer coupons for products that are redeemable with specific retailers and can save you a few bucks. Why pay the full price when you can find a good deal?
Buying Sleep Aids Online Doesn't Have to be Hard
Millions of Americans are struggling to get the rest that they need and, as a result, are struggling throughout the day. Buying sleep aids online may be the solution, but make sure you know how to approach it. By following our 7 tips, you'll discover that shopping for supplements like sleep aids online doesn't have to be hard!
Looking for more ways to improve your health? Ready to ramp up your fitness game or pamper yourself with the latest beauty products? Browse through the rest of our content to find how-to's, product guides, and more.