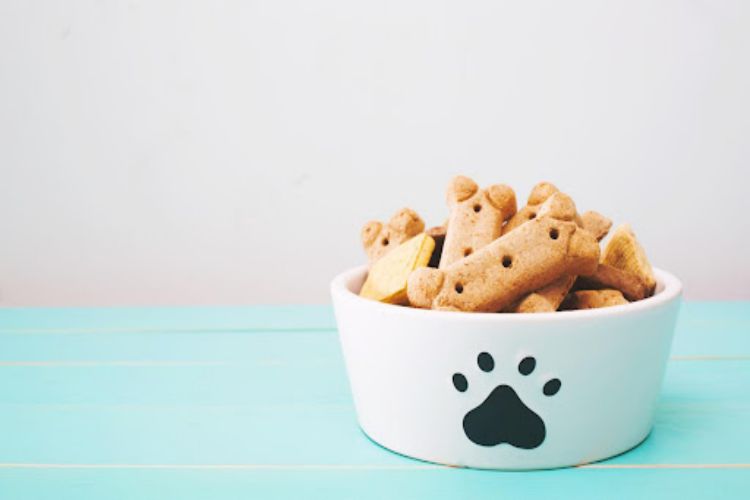 Are you looking for the best dog treats for your dog?
Training is an essential part of having a dog, and many dog owners would consider it a milestone. It can be both frustrating and fun. There's nothing more rewarding than seeing your dog master a new trick.
One of the easiest ways to train dogs is with dog treats. Most dogs are food-motivated, so you can use treats as a reward. However, how do you know what the best treats are for your dog?
This article covers the different types of dog treats. Read on to discover more and find the best treats for dogs today!
Crunchy Treats
Crunchy treats can come in kibbles, cookies, biscuits, and bars. This dog treats also have the widest variety of flavors and sizes. If your dog likes a solid crunch to snack on, this is your best option.
Crunchy treats are the easiest to find, so you can pop into your local pet store and get to training right away. Most crunchy treats consist of grain, but you may also find grain-free alternatives.
Chewy Treats
Soft and chewy treats are the next best thing for dog training. Unlike crunchy treats, these are easier to break into smaller pieces for a quick reward. Chewy treats also tend to have a stronger smell, perfect for dogs who get distracted easily.
Freeze-Dried or Dehydrated
If you want to avoid giving your dog treats with additives, dehydrated treats are a great alternative. Dehydrated treats, like jerky, are 100% protein! It's best to choose non-preservative dehydrated treats made from a single ingredient.
Long-Lasting Chewables
Want to give your puppy something to snack on during downtime? Try long-lasting chewable! Bully sticks are a much better dog treat than bones, as bones can sometimes be harder to digest.
These treats are also great for your dog's dental health! However, try not to let your dog eat it all in one go.
Share Your Food
Certain human food is also great to share with your dog! It's well-known that dogs love peanut butter, and many dog owners use it for training and grooming aid. Make sure you only give unsweetened and unsalted, as you don't want to give your dog too many calories.
The occasional carrot or apple can make a great treat too!
Homemade Dog Treats
If you're a dog lover who also loves to cook, try your hand at making homemade dog treats. This ensures that you're using the highest quality ingredients. You, as the owner, know what's best to avoid triggering food sensitivities and allergies.
The Viral Puppucino
If you want to treat your dog for being an especially good boy, take them out for a drive and get a Starbucks Puppuccino! This is a great treat to give once in a while, especially on a hot day after some time at the dog park.
TLC
Sometimes, the best treat to give your dog is attention and praise. It costs nothing and has no harmful chemicals! Let your dog know you love them with some heartfelt belly rubs and head pats.
Regardless of what kind of food your pet dog wants, make sure that they get the nutrients that they need, like protein, carbohydrates, and fat. Puppies are usually more energetic, and so they need to be fed regularly to help with their growth. It's rare to find a dog food that hits all the marks, that's why most pet owners also include supplements and even vegetables into their dog's diet. Pets must get a diverse but well-balanced diet to keep them active and protect them from getting sick.
Types of Dog Treats Your Dog Will Love
Here are the different types of dog treats your canine friend will love! Don't worry about calorie content or food allergies because there are plenty of options to choose from.
Looking for more content like this? Check out our other blog posts to learn more!