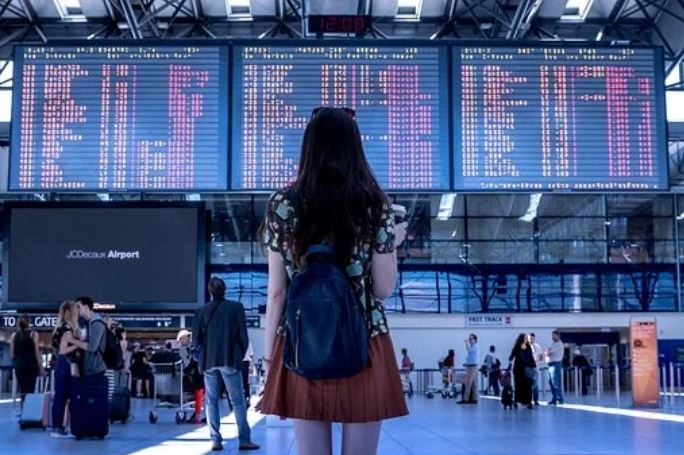 "I cannot afford to travel."
That's the answer for some people who have the desire of travelling but can't. It's undeniable that there are several expenses when travelling. If you want to enjoy your travel without worrying about money, you should cut expenses and save money. 
Cutting expenses and saving money for your trip is quite a challenge. However, if you want to enjoy your trip in the future, you have to make cuts and save every penny. Assess the things and essentials you have to create for the trip. When you have the overall cost estimation, it's time to cut expenses and set a strict spending budget. 
Before taking the following steps, do not forget to create a savings plan and itinerary. 
1. Book Tickets on Off-Peak Time and Off-Season
High season is a real thing. That's why our number 1 tip is to avoid booking tickets during rush hours and high season. 
Some places are expensive during holidays or the high season. However, if you avoid this time of the year, accommodations, tours, and even food become cheaper than travelling during holidays.
During the off-season, hotels and Airbnb rentals want to fill up their properties and tours discount their prices to draw more visitors. So you will notice how cheap the off-season flights are compared to the high-season ones. So that's the best time to hit the "book" button.
2. Sign Up for Travel Newsletter
No one likes to have a cluttered inbox. If you are one of those who think newsletters are a bother, make this an exception.
You do not want to miss out on a roundtrip ticket sale to your favourite destination, right? So sign up for mailing lists from airlines and travel companies. Receiving updates about last-minute sales, discounted fares, or special deals is a great help in saving money.
Find excellent deals by joining free newsletters from travel companies.
3. Open a Travel-Friendly Bank Account
Travel experts who are conscious of finances will always recommend setting up a separate bank account. Setting up a different bank account and depositing every pay cycle will help you save for your travel. Treat this as a separate bank account.
Other than that, ensure that you are setting up the bank account from a travel-friendly bank. Did you know that you are charged hefty fees and a terrible exchange rate every time you use your card in a foreign country every time you use your card in a foreign country?
Find the best bank that does not charge any foreign transaction fees. However, not all countries have a nomad-friendly bank. Thus, do further intensive setting research about this matter to ensure you have expected the benefits.
4. Stay in Hostels or Airbnb Rentals
You might not be used to staying in hostels. First, it's fair to ask why stay in hostels when they are not always cheap. Well, not all hostels are expensive. Some hostels are affordable. Moreover, you can create lovely memories in a hostel. You develop connections and meet people in hostels. You can even join their group outings.
But, if the hostels at the place you want to visit are expensive, opt for Airbnb rentals. Airbnb rentals are suitable for budgets. It's a home away from home. Renting an Airbnb place gives you more space and amenities. A tip-in looking for the best rentals on Airbnb, choose the ones hosted by a super host. Airbnb super hosts have the highest ratings.
But, whether you want an Airbnb or hostel, ensure that you can find a laundry shop near you.
5. Visit a Laundromat While on Travel
How many clothes do you bring during travel? Do you carry two pieces of luggage and a week-worth of clothes? No wonder why you paid a hefty fare for your flight. Avoid bringing several clothes. Most backpack traveller's trick is to visit a laundromat while on travel. 
You do not have to worry about bringing a few clothes if you can visit a laundromat. Laundromats can take care of your dirty laundry in less than a day. Just drop them off before going to your destination. 
6. Look for Things You Can Do For Free
You are wrong for thinking that it is impossible to find free things to do when travelling. On the contrary, there are a lot of exciting things you can do to enjoy your stay. For example, take a day enjoying nature or visiting historical sites. It is priceless to feel the historical events of the place you are visiting. 
7. Walk and Take Public Transit
There are many places to visit when travelling, how would you go from one place to another? If you have time and the area is near, go for a walk. But, if the distance is quite far, consider taking public transit. Do not immediately take a taxi. 
Public transit is more environmentally friendly and saves more money than riding a taxi. Train and bus systems in foreign countries are efficient. They are on time and cost-efficient. Taxi travels cover hefty prices.
8. Do Not Buy Stuff When Travelling
If you want to cut expenses and save money during the trip, avoid buying things. Some of us are used to buying souvenirs as a collection of the places we have been to. But actually, they collect dust more than you use them. 
Instead of buying souvenirs for remembrance, take photos. Instead of investing in souvenirs, invest in a camera to help you take amazing pictures during your travel.
Photos do not weigh down your luggage, and they do not collect dust over time! 
Ready to Save for Your Trip?
After a long isolation period from the COVID-19 pandemic, you deserve to travel. Whether you are up to destressing or visiting your family, you need to plan out and stick to the budget. Travelling does not have to be expensive. You only have to cut expenses and make plans before the trip. Connect with people in the most fantastic cities around the world.