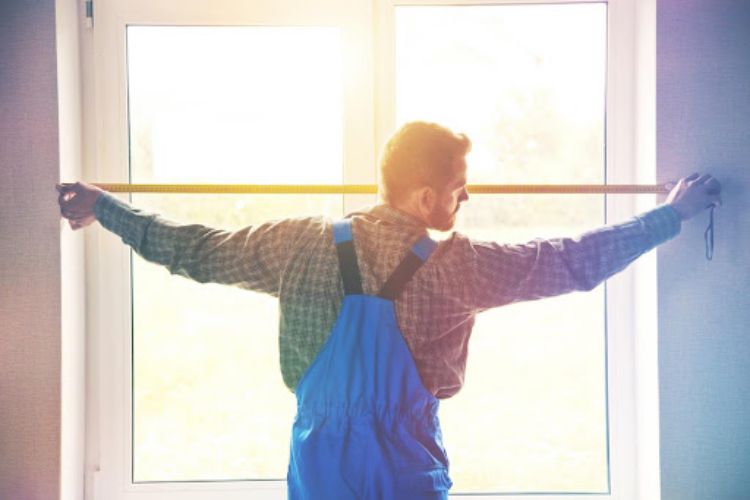 Window replacement can significantly improve the appearance of your home. They can make your home look more modern and visually appealing all year.
Replacement windows are an invaluable asset in a home's landscaping and functionality. They not only enhance the exterior appearance of a home but also reduce energy costs and increase curb appeal.
The reputation of the business selling the replacement windows is the most important factor in determining their quality. Buying from an experienced window replacement company can make all the difference in getting the right windows for your home. Numerous factors should be considered when selecting a window company, such as customer service (both at the time of purchase and in the long run), installation, and warranty.
Here are nine helpful hints for choosing a reputable window company:
Read Online Reviews
Brush through those online reviews. Clients are keen on offering their feedback after working with window replacement professionals. They not only offer feedback but also rate their work.
From the reviews, identify whether the past clients would consider working with the window company again. If yes, consider hiring them since it's evident they're good at their work. A good rating is also an indication that the professionals met their past clients' expectations.
If you're not content with the reviews on the experts' website, use the Better Business Bureau website. Here, you will access genuine reviews and ratings of the window installation companies.
With the use of reviews, you'll employ experts that will meet your expectations.
Ask For Referrals
Do you have a neighbor or friend who installed new windows recently that you really admire? If so, approach them. Find out whether they love their windows.
If they do, know why they choose the specific windows. From that point, proceed to ask them of the window experts that helped with the installation project.
As you converse, ask whether they can consider working with the same experts for another project. If it's a yes, don't hesitate to employ the experts.
Your good neighbor, family, and friends will not in any mislead you. They've your interest at heart.
Certification and License
Once you have narrowed down your experts' list using reviews and referrals, ask whether they have any certification.
Certifications are proof that the window company has the experience and is skilled. Their experience and skills show they are committed to the industry.
A license is proof that the company is registered and is legally permitted by the state to perform the work. Licensed and certified window replacement experts are trustworthy.
Insured
Find out whether the window company holds the right insurance policies to protect you while working on your property.
They should have liability insurance to protect you from property damages and contractor injuries.
Identify whether they also have worker's compensation insurance. This is where they cover the medical needs of their injured employees and compensate them.
A license bonding is also essential. It helps you hold them accountable for any construction code they do not observe. Looking into this aspect will help you do away with unexpected costs.
Experience
Experience is essential when looking for a window company. Do not only look at the company's years in the industry but also the duration the team has been offering the services.
Experience facilitates window installation experts to perfect their skills hence be effective in their work. Experts with experience are familiar with the steps they require to follow when handling the project. This enables them to be fast and work within a reasonable duration.
Window Options Specialization
Since people's needs vary, window replacement companies specialize in specific window options.
First, identify your preferred window options. Know why you want specific windows and your expectations too.
Browse through the windows options listed on the company's website. Click here to choose the best window replacement company in Vancouver. 
Cost
You have a budget, and you want the best deal. Keep in mind that cheap is expensive.
Be keen when bargaining, for you, might save on initial costs but you sacrifice the quality and create unexpected damage costs down the line.
To set a reasonable budget, ask for quotations from at least three window installation companies. Compare the rates and know the baseline cost.
Your focus needs to be accessing quality services charged at a reasonable price. You better pay more than expected but get durable services and eventually save on energy bills in the long run.
Customer Service
Customer service is crucial when looking for professionals to work with. Look for a company that will be there for you during and after the project.
Look into how they communicate, from the salespeople to the contractors.
Identify how concerned they're about your window needs. Apart from this, how comfortable do you feel around them?
Choose to work with window experts that make you feel at ease and have the best communication systems.
Warranty
A window company offering a warranty shows they are confident in the quality of their work. Before you hire a company based on a warranty, identify its terms.
Know when and how you can get the free repairs. To be assured, always ask for a written warranty.
A written warranty is a binding agreement showing that the window company will own up to what they have promised.
A warranty will help you avoid repair costs if damages occur within the given period.
Hire a Window Replacement Company Today
Even the best quality replacement windows will not meet your expectations if they are installed inaccurately. Having an experienced, professional window replacement company finish your replacement project ensures that you have well-installed, long-lasting windows that can offer you the elegant design you desire as well as the safety and security you require.
Did you find this article helpful? If so, keep an eye on our website for more informative blogs.