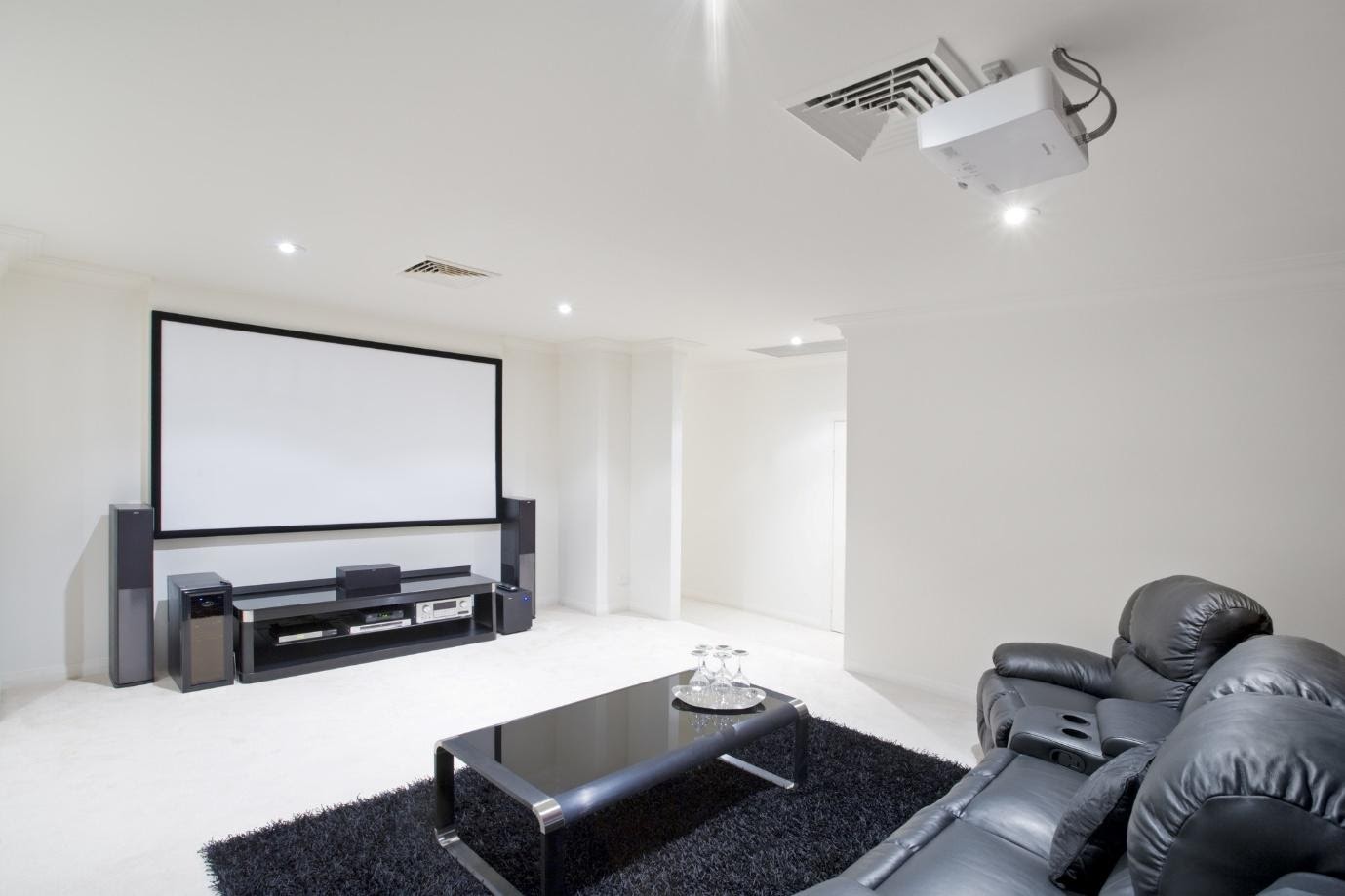 Yes, building a home theater mostly leads to expensive home remodeling. A home movie theater will take a lot of time and money if you don't know how to do it right. If you do decide to build one, you have to wonder whether you may have bitten off more than you could chew.
Luckily, there are many ways to cut down on spending if you're smart and know what you're doing. If you aren't, then not to worry, all you need is time and a game plan. It's time to start saving some serious cash, so read on.
Here are nine tips to save your expenses while still enjoying the cinema-like experience.
Find a Dedicated Space
Nothing beats having a room dedicated to your home theater. It hides away distractions like your pets outside or cooking sounds from the kitchen. 
If you plan on making your living room the theater room, take extra care. You'll find that the lighting and sound are harder to control to resemble a theater. 
You can try planning out how a theater would look in each of your rooms. Consider the space and how many items you can place inside the room. Sketch where you'll place your seats, screen, lights, or even a popcorn maker. 
Ideally, the size of a home theater room is at least 12 x 12 square feet to 20 x 13 square feet. Try picking a room with less light like the attic or basement to maximize the screen visuals.  
Control Ambient Lighting 
Ambient light means the light coming from the outside of your theater room. Lights can kill video projection and reflect off of screens. 
If your room is too bright, add some light-blocking curtains and shades on your windows. Install overhead lights to adjust how much light comes out. 
If you want to install wall sconces, make sure that the light is generally directed up or down and not outwards. Have warm-colored lights so it's softer on the eyes and the screens. 
Soundproof the Room 
Outside noises are often distracting enough to destroy the output even the best sound systems. Make your home theater room soundproof by replacing hollow wooden doors with solid ones. 
Next is to secure your walls by applying an extra layer of drywall on top of them. There are also sound-reducing soundboards like QuietRock available in the market. 
Add some extra or thicker curtains to block out the light and sound from windows. If you still hear sounds from other rooms, build some bookcases with books and magazines. 
Limit Reflective Objects
Minimize or avoid all reflective objects. Start by painting the ceiling and walls a dark color. Keep it flatter with sheens like matte or flat paint. 
Cover up shiny doorknobs, hinges, light fixtures, and countertops. You can also move them away from the screen and the viewing spot. 
The whole point is to make your screen the center of attention. Ensure that you minimize and direct light to your audience as best you can.
Plan the Viewing and Seating 
In a home movie theater, focus on the comfort of seating and viewing. Try adding an assortment of seats like bean bags, recliners, or couches. 
Place the seats 5 to 8 feet away from the TV or projector screens. Try to disperse them around the room to allow the space to breathe. 
Take note of the angles of the seats so you won't keep twisting and turning to find the perfect view of the TV or projector.
Invest in Surround Sound 
You want your audio to be crisp and clear for your audience. Do that by investing in speakers with a higher range, which produces more sound. Check your speaker's sensitivity since a higher sensitivity gives sharper and booming sounds. 
The sensitivity shows how much volume the speakers can produce in a given power range. Anything more than 90 decibels should work perfectly in a home theater room. 
Choose the Right Theater Set-Up 
Projectors are the best choice for a cinema-like feeling. Since projectors produce bright and punchy images, the room needs to be dimly lit. 
4K-enabled projectors come with high dynamic ranges. They can produce a crystal-clear display and vibrant colors. 
Televisions are easier to install and might already be present in your house. Pick OLED TVs for a better wide viewing angle. LEDs are the best when it comes to quality going up to 4K Ultra HD.
Get a Receiver 
A setup with high-quality equipment and a poor receiver can perform poorly. If you've got some extra money, spend it on the right receiver. 
A receiver acts as the central connecting system for all your devices such as the speaker and TV. Wi-fi and Bluetooth-enable receivers lessen the problem of wiring. It also makes it easier to connect to the receiver from other rooms. 
With a receiver, you're making your home movie theater futureproof. It can accommodate any modifications you'll go through in the future. 
Ensure your receiver has many channels to include more speakers in your theater. Mix this with aa adaptable connectivity setting and you're almost set. All you need now is to ensure compatibility and enough power reserves to maximize your theater.
Stay Within Your Budget 
Some features are more expensive than the rest like increased power and bigger speakers. But it may not make a huge difference with the video and audio quality. 
Hold off on buying high-end products until you understand the features you'll be paying for. Search for can't-do-without components, then buy the cheaper substitutes of everything else. 
Find a good balance between buying quality products and finding good deals. Save your money for upgrades rather than spending on the products now. 
Make Your Home Movie Theater
Choose carefully from your lights to your equipment for the best cinematic ambiance. Take your time planning out your home movie theater room so you won't regret it! 
Thanks for reading! If you want more entertainment and tech guides to get the most out of your time at home, feel free to read more of our useful posts right here, today!