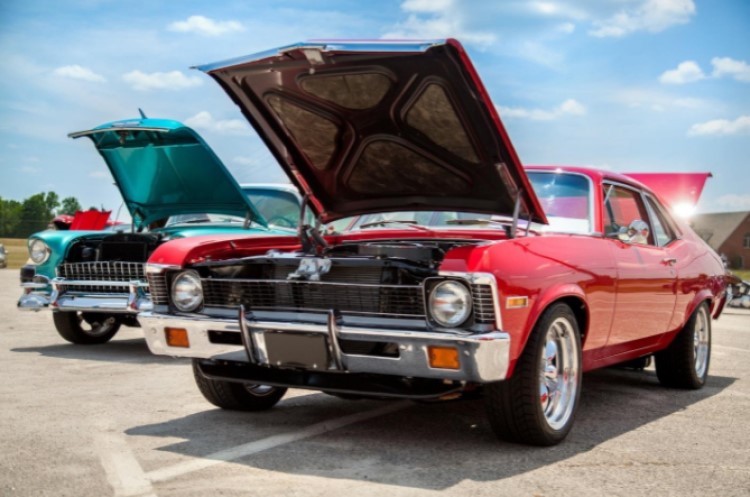 The car may have been invented in Germany, but it was the US that took it to the masses. Henry Ford used mass-production techniques to create affordable motoring for everyone. But when it came to American car production, do you know which models stood out the most?
Muscle cars were super-powered, dynamic vehicles made for the US market. Read on as we discuss the best American classic cars for restoration. 
Shelby GT 350
There are few American cars as iconic as the Shelby GT. Its long chassis, sleek lines, and rounded cab are the epitome of US car design from the era. While the 1965 GT50 was the pioneer, the '66 model was a much more refined ride. 
For this, Shelby was on a cost-cutting exercise. However, many of the modifications they made actually improved the car's performance and look for a residential audience. By making many of the features optional, they priced it into a market the general public could afford. 
That means you can still get your hands on a few of these, and parts are easier to come by than other models. Who wouldn't want to drive such an iconic machine?
Chevrolet Corvette
We could have picked out a specific model or year, but the Corvette just has too many. It has enjoyed a production run of over 64 years, moving from looks that have encompassed fifties modernity to eighties minimalist excess. 
Due to its mass appeal, many people want to relive their yesteryear in a Corvette because so many people they knew had one. With so many models on offer, restoring them can become an addiction. 
Ford Mustang
Few American car brands are as revered as Ford. This is mainly down to their penchant for innovation. Starting its genesis as the popular Falcon, the Mustang was a product of the company's drive to improve. 
Based on the former, the Mustang was an attempt to attract a vivacious, younger audience. The first run was between 1964 and 1973.
Their huge popularity means they are easy to buy, parts are easy to acquire, and they are a great introduction to restoration. You can learn more about the history of the famous car and company here. 
Pontiac Trans Am
The Pontiac Trans Am has recently had a surge in popularity. This could be attributed to the nostalgic eighties fever that has emerged, which is when the car was at its heyday.
Its popularity was feverous as at a time when many manufacturers were cutting back on engine power to comply with emissions and insurance costs. Yet Pontiac just kept piling on the power. 
However, it is not just an eighties car. It enjoyed a much longer run going from 1969 to 2002. Many would argue it is a better ride with better handling than the iconic Chevrolet Corvette. 
American Classic Cars
These American classic cars are just a few of those on offer. With so many models and manufacturers, restoring these beautiful vehicles can be a labor of love. Set out a budget, see something you like, and hunt one down. 
If you found this article informative, we have many more to help. From automotive to adventures outdoors, we can help with all your hobbies and pastimes in the coming year.