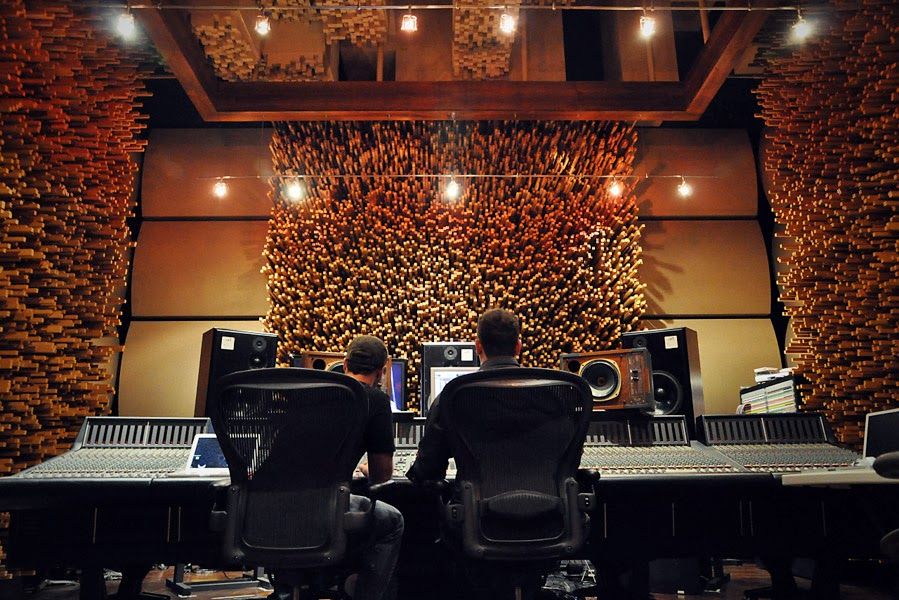 The recording industry has come a long way from the sound proof recording booths of the past to today's studios that are built with the latest advances in sound design and are filled with digital recording technology. The efforts of recording engineers and sound design experts have helped create truly iconic recording studios, which, in turn, have played a hand in producing some of our favorite music and film recordings.
Let's take a look at some of these iconic studios.
In Nashville, Tennessee Blackbird Studios has ushered talent the likes of Kenney Chesney, Carrie Underwood, Lynyrd Skynyrd, Taylor Swift and many more through its impressive nine studios. Their Studio C was designed by George Massenburg.
The Evergreen Stage is one part of a 15,000 sq ft studio. This famous studio has hosted top celebrities like Whitney Houston, Justin Timberlake, Michael Jackson, Paul McCartney and Ray Charles. This live room is a 3,000-square foot soundstage and performance hall suitable for solo artists and groups, but can also handle bands which has many members and orchestras with up to eighty musicians.
Built by Jimi Hendrix in 1970, New York's Electric Lady Studios is another multi-studio facility. It's main stage, Studio A, features a fully restored Neve 8078 which as recently as 2011 absorbed 2500 hours of highly skilled labor, using only the highest-end components. The console was later outfitted with Martin Sound Flying Faders II.
The recording industry has innovated in revolutionary ways, making it possible for sound to reach new levels of clarity in not only music but also in film and television. Whether newly engineered or cleverly restored, studios utilize their equipment to keep music going.