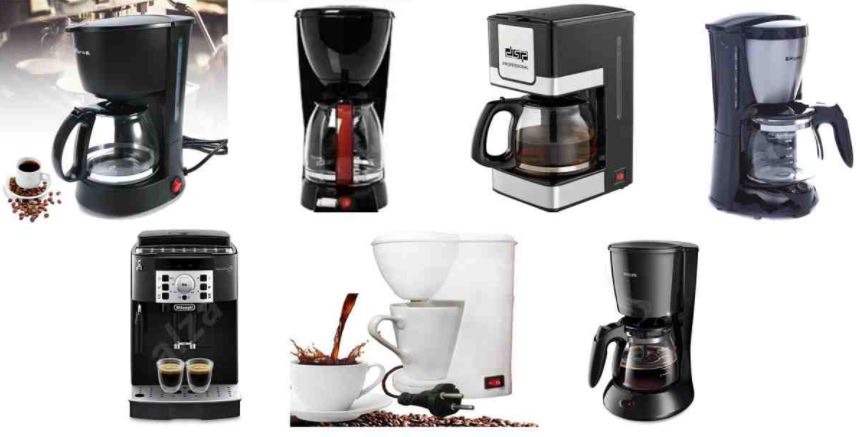 Are you a coffee lover? If so, you are going to want to try to find the best coffee maker for yourself. In 2018, a study showed that the number of Americans drinking coffee per day was at 64% [1]. This number goes to show that people love their coffee and those numbers are only increasing. While you may think coffee is coffee, that's not necessarily the case. The key to ensuring that you are enjoying your coffee to its fullest is being sure that you are investing in the right type of coffee machine for your needs. Finding the right coffee machine doesn't have to be difficult. Below, you'll find some of the best types of coffee machines you can choose from and some of the benefits they offer.
Benefits Of The Different Types Of Coffee Machines: 
Espresso Machine
One of the most expensive types of coffee machines you will find in the marketplace is an espresso machine. The espresso machine is one of the more expensive and popular machines because more and more people are getting interested in espresso-based drinks. If you are someone who drinks a lot of espresso or lattes, you are likely going to benefit from getting an espresso machine. Rather than spending huge amounts of money on espresso-based beverages at a local coffee shop or a national chain, you will be able to make them on your own at home.
Pod Machine
This is a good option for those who are seeking gourmet coffee without any work required. With a pod machine, all you do is pop in the pod and select your preferred brew. This makes it extremely easy to make your morning cup. With the right machine, you can even have it brew your coffee automatically while you get ready for work. This is the best option for those who are lazy or for those who want to save time. If you are tired of getting up early to get together a batch of coffee, you will love the convenience that a pod machine offers. The biggest thing to note when you are getting a pod machine is that you will likely have to spend more money on coffee pods. While you could make your pods, that wouldn't be nearly as convenient as buying pre-made pods.
Electric Thermal Coffee Makers
This is another type of coffee maker that you could potentially choose from. This one is a good option for those who want to brew a pot of coffee and keep it well insulated to be able to drink from throughout the day. That way, you can enjoy hot coffee for hours without having to continually keep it on an active burner. Keeping the coffee on a burner throughout the day isn't ideal because you will be continuously cooking it. This is something to avoid and having a thermal coffee maker is one of the best ways to ensure that you don't have to sacrifice hot coffee to do so. 
Electric Drip Coffee Maker
This is one of the most affordable and most common types of coffee makers you will find in the marketplace. A drip coffee maker is one of the easiest to use and it can produce quick and enjoyable coffee. If you get one that is electric and one that has smart features, you might even be able to program it to brew when you wake up for even more convenience.
French Press
This is a manual type of coffee maker that you could opt for if you want a quick coffee maker that is easy to clean and one that produces excellent coffee. A French press requires much more work than an automatic coffee maker. However, it is both affordable and portable making for a good option for those on the go. 
As you can see, there are plenty of different types of coffee makers that you can choose from. Choosing the right coffee maker is necessary if you want to get a consistent and quality cup of coffee daily. 
References: 
[1] https://www.reuters.com/article/us-coffee-conference-survey/