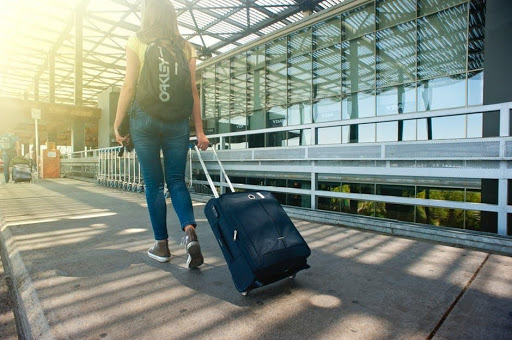 For many people, airplane travel isn't just the thing you do when you're leaving for vacation, it's a way of life. Airport waiting areas and dining areas are their boardrooms and the airplane their office. They're seasoned professionals who know the ins and outs of major airports across the world.
If you're new to flying, though, you might be worried about how to properly prepare for your flight. Navigating massive airports and flights isn't easy, after all. Read on for some important airport tips to help make your next trip a breeze.
Plan Ahead
Ever since 9/11, getting through airport security has been an evolving process. Airlines have also become more strict about what you can carry on and what you can check for your flight. These are a couple of the major reasons why it's important to check TSA and airline rules before you begin to pack to make sure you won't have any hold-ups at security or while checking in.
For example, you may be limited to a certain and size and weight for your checked bags. Going over can cost you big time in oversize luggage fees. If you're planning on packing a lot or traveling more frequently, it might be worthwhile to look into getting a luggage scale to make sure your luggage doesn't cost you extra.
Come prepared with your 1 quart baggie containing liquids that are 3.4 ounces or less to help you breeze through security.
Know Where to Park
If you're planning on parking at the airport, then it's important to know far ahead of time where you need to go to the park.
Airports generally have several different types of parking lots, some of which cost more than others. Parking closest to the terminals is generally for short-term purposes only, such as picking up and dropping off passengers. This type of parking costs per hour and will typically have a limit on the length of time in which a car can be parked there.
Airports also have long-term parking for people who will be away for several days. This type of parking is paid for by the day and is usually further away from the terminal. The further away you park, the less you'll have to pay.
If you're new to airport parking, consider downloading a user friendly app to help you navigate parking and other forms of ground transportation.
Have Your Travel Documents at Hand
In today's security-sensitive world, it's important to know exactly which travel documents you'll need to board your flight and which ones you'll need when you land. It's also important that you keep these documents secure, but easily accessible.
If you're planning a domestic flight, you should only need your driver's license or government photo ID. Beginning October 1, 2021, you'll also need to make sure that your government-issued ID complies with the REAL ID requirements.
Wear Slip-On Shoes
One thing that hasn't changed about TSA screening requirements is that you'll have to take off your shoes and put them in a bin when you go through security. The same is true for flying between many international locales. This means that, if you want to expedite your travel plans, you need to come prepared.
Plan on wearing comfy socks and shoes you can easily slip on and off. Sure, it won't be high fashion, but you won't have to worry about holding up the line while you unlace your sneakers or strappy sandals. Your companion must thank you for it, too.
If you want to arrive in style, just pack an extra pair of shoes!
Technology Tips
Just like shoes, your technology will need to be separated from your carry-on bag and screened on its own. There are some exceptions to this rule, however. For example, if you want to keep your laptop in your carry-on, then you'll need to get one that is specially designed for the laptop portion to separate and lay flat when it goes through screening.
If you don't have this type of bag, then you'll need to make sure that your laptops and tablets are easily accessible and ready to remove when you're going through screening.
Consider Expedited Services
If you're planning on traveling more frequently, then it might be worth your while to pay for an expedited service like TSA PreCheck or CLEAR.
TSA PreCheck is a service for travelers who are deemed to be low-risk by the TSA. Membership is good for five years and allows travelers to move through security much faster because of designated PreCheck lines and the fact that you do not need to remove your shoes, belt, laptop, or liquids from your bag. You will also be eligible to go through walkthrough machines rather than body scanners.
CLEAR is an identity platform that utilizes information like fingerprints and eye scans to verify your identity when you're checking in. Once your identity is verified, you will be escorted to security where you will not have to show proof of identity to move through.
Be Prepared for Immigration
If you're flying internationally, then it's important to be prepared to move through immigration without a hitch.
Be prepared with your lodging information and return date and proof of your return ticket. Give clear and concise answers to the immigration officer's questions to avoid being pulled away for a second interview.
If you fly internationally on a regular basis, consider signing up with the Global Entry program to get through immigration faster.
Follow These Airport Tips for Less Stress!
Air travel may be just another day at work for many people, but if you haven't had a lot of flight experience, it can be super intimidating. Thankfully, by following these airport tips, you'll be able to navigate the whole process with ease. No one will know that you're new to the whole flying thing, unless you tell them, of course.
Happy travels!
Are you interested in learning about the latest news in travel and much, much more? You're definitely in the right place. Check out the rest of our blog to stay up to date on everything you want to know!