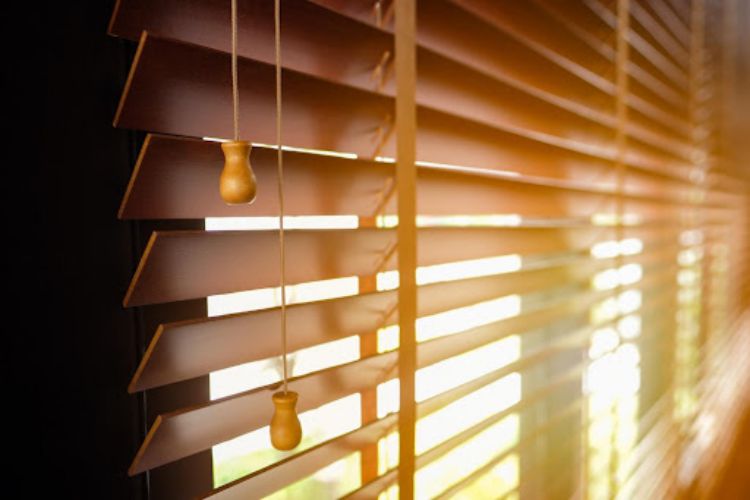 Home offices increased as over a 4.7million people transitioned into partial at-home working last year. If you're one of those people, you may be suffering from headaches caused by not having appropriate window treatments.
However, the great debate is window blinds vs shades and how to know which window solutions are best for your home? So, if you want better at-home working conditions, lower energy bills, and increased privacy, this guide is for you. We'll give you the information you need to choose between window blinds or window shades. 
Shades vs Blinds: What's the Difference?
Blinds are made from a hard material hung in horizontal slats. On the other hand, shades can be made from a single piece of fabric or multiple layers. Both styles are excellent window covers.
Privacy and Light Levels
Shades have weave levels between 1 to 15%, also known as opaque levels or openness factors. The lower the level, the more sunlight will be blocked out. For example, 1% will block 95% of UV rays, and 15% opaqueness blocks 85% of UV. We're seeing more people opt for higher opaque blinds and even blackout blinds in bedrooms. 
Window blinds offer more light allowance flexibility. Pull them up to allow full light, down with slats open for mid-level light, or completely close the slats for blocked light and full privacy. The trend for 2022 is motorized shades and blinds. They are cordless and safe to have in a house with small children. 
Insulation
As energy bills are soaring, more people are installing window shades and blinds. They can help reduce the amount of sunlight in your home and lower the temperature.
As a result, you'll use an AC unit less. They are also available in a cellular honeycomb shape of 0.9″ to trap escaping air. In the winter, this will limit heat loss from your home. 
Materials
Wooden blinds are the most on-trend for 2022 because of their versatility and durability. On average, wooden blind slates are between 1 to 2.5 inches wide and, depending on the overall style of the property, emphasize a minimalist or country style. The most popular colors for wooden blinds this year are charcoal greys and stone blues. 
We also see more designers utilizing dark or blackout shades in interior designs. Putting dark-colored shades in your living room will reduce the glare on your television.
Window Treatments vs Window Blinds
Window tints are another treatment option for window solutions. Look for a dual-reflective window tint if glare is a concern. However, check before buying because many have a blue-greyish hue that may impact your view.
Window blinds are the better trend if you don't want your view to be affected. Many types of window shades will work well in different rooms of your home. 
App Motorized vs Manual
2022 has seen a new style of window blinds and shades known as smart blinds flood the market. You operate them from an app on your smartphone.
For example, you know your at-home temperature will be hot in the summer sun, so you lower the blinds via the app before leaving work. Then, your home will be comfortable for when you arrive.  
Blinds vs Shades: Which Trend Will You Choose?
You have all the information you need to make an informed choice about blinds vs shades. Play around with different styles throughout the house for optimum results. They are just two options for window treatments, and more are available, so take time to research before you buy.
For more interesting articles check out our other home and garden blogs to stay ahead of the trends.