By the year 2030, all baby boomers will be 65 or older. As your loved one ages, it's time to start thinking about how you'll care for them whether that's now or later.
With what's happening around the world, it might be frustrating to not be near your loved one. You might start wondering about caring for elderly parents from a distance.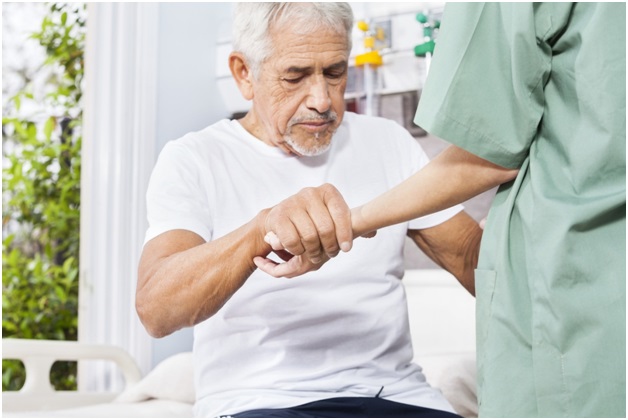 If this is the case, then you're in luck! Read this guide on how to care for your elderly parents even if you're not a hop, skip, and jump away.
Reach Out For Support From Others
Consider reaching out to neighbors and friends for support. Even if you're not there, it helps to know that someone who is nearby can check on them. Companies such as www.kiwidrug.com will allow you to order their medications online and have them sent to your parents.
Use Technology
Next time you plan a visit, help your aging parents become comfortable with technology and answer any of their questions. This way even if you're far, you can check up on them and see how they're doing. Popular options include Facetime, Skype, and Zoom.
Research Options
Long-term caregiving includes keeping your loved one in the loop of the decision-making process. It's a good idea to plan ahead and decide whether assisted living, a retirement community or another location is best for them.
When you plan a visit, check out different retirements facilities in the area. If they don't allow you access during this time, look into virtual tours.
Consider A Care Manager
You could hire a geriatric manager since they specialize in elder care. Many might have experience in occupational and physical therapy, social work, or nursing.
Speak with a care manager in advance about the options for your loved one. Whether they'll monitor your loved one or work on an hourly basis is up to you and the care that they need.  They could also help with coordinating care, picking up prescriptions, etc.
Include Your Entire Family
It's important to include your family in the decision-making process. You'll need to go over what your parents need and deserve.
Together you can all come up with what works best for everyone's schedules. Ensure that someone is in charge of the financial and medical information of your elderly parent as well.
As your parents age, they might feel as if they're losing their independence. That's why it's especially important to keep them involved in the decision-making process.
Caring For Elderly Parents With These Top Tips
After exploring this guide on caring for elderly parents from a distance, you should have a better idea of how to start. Take your time speaking with your loved ones and see what options will work best for them.
Would you like to read more informative and educational lifestyle content? If you enjoyed this article then be sure to check out our other articles on our site today.