Did you know that workers compensation insurance covers over 140 million workers in the United States?
With so many people going through workers comp for an injury suffered at work it's no surprise that most cases might require you to go through an independent medical evaluation.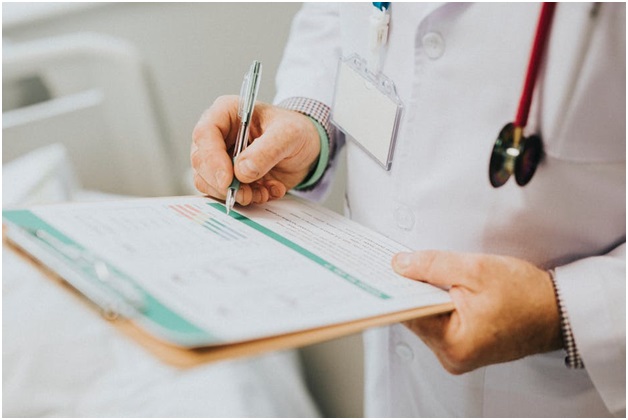 If you weren't aware this is the most crucial part of your case. Keep reading to learn what to expect.
What to Expect at Your Independent Medical Evaluation
Going through an independent medical examination can give you anxiety when you're not sure what to expect. The reason most people are nervous about going to a work comp doctor is that their opinion after examining you can affect how much money you will receive in worker's compensation benefits.
Prepare
Before you go in for your appointment you can find out what the insurance company has sent to the independent medical examination doctor. They more than likely will send a copy of your medical records. They might also receive a letter with a description of the injury you have from the claims adjuster. Also the medical care you have received and the disputed medical issues or any questions about your case.
You have the right to see this letter before your appointment date. Ask to see the letter and correct any mistakes you see. Check out our location.
Another way to prepare ahead of time is to write down all of the details about your accident. Make sure you document when your accident happened and where. If it's for an illness or repetitive stress injury have the details about when you began to experience your symptoms.
Have all the details written down about your treatments to date and what your doctor has given as their recommendation.
If you don't have a lawyer you can look for one that's specialized in workers' comp and they can help you prepare as well. They are also able to help you write an objection to the letter sent to the worker's comp doctor is it's necessary.
Note: In some situations, you may need advice from a attorney. If you think that you want to speak with an attorney anytime, then check out Phillips Law Offices.
The Day Of
Arrive early to your appointment because if you arrive late you can miss your appointment and run the risk of losing any rights to benefits. If you have any medical equipment you use to help you bring it with you.
Make sure you're polite to the staff when you arrive and to the doctor while you're being seen. Be prepared to answer a questionnaire about your condition. Sometimes the questionnaires can ask extra questions that you don't have to answer by law.
A lawyer can give you advice on how to approach the questionnaire ahead of time. The key is to answer the questions that are relevant to your injury, treatments, and any limitations but keep it brief.
Make sure that during your exam you are honest with the doctor and that your answers are consistent with the information on the accident reports. Make sure you make it clear to the doctor the limitations your injury is causing.
Breathe: It Will Go Smoothly
Now that you know how to prepare and what to expect the day of your independent medical evaluation you can breathe and get yourself ready. Don't get yourself worked up or come off as being defensive and your appointment will go smoothly.
Enjoyed this post? Please don't forget to bookmark our site to never miss any of our latest posts!