A commercial laundry is a lot different from a domestic or in house laundry unit. The pressure to deliver washed and folded linen, without compromising on the quality, at competitive prices, demands the use of high end equipment. Equipment that have longer duty cycles and require minimal maintenance are most suited for commercial laundry operations that operate at high speed in shifts. Frequent machine downtime will throw a spanner in the works, severely affecting efficiency and impacting the bottom lines.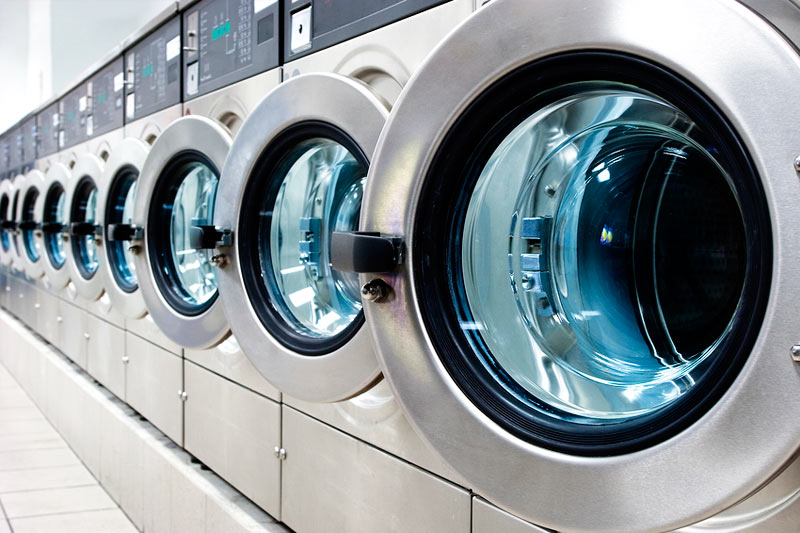 Suitable for large commercial operations
With aqualogic industrial dryer range it is possible for operators to handle large commercial operations with ease, riding on the back of robust and highly efficient equipment. Batch processing washing needs to be matched by superior industrial dryers that are integrated into the operations. The model featured, boasts of superior capabilities, with impressive engineering design and use of high quality materials for longer life and performance cycles. Some of the capabilities loaded in the industrial dryers, include controls that are driven by microprocessors that bring in greater efficiency and control over the dryer functions.  The sources of heat in industrial dryers are high power, delivering heat energy in an efficient manner to fully meet requirements without draining resources. The automated pass through option relies on precision rollers that work with seamless integration for a smooth workflow.
Durable components for long life
Commercial operations are often conducted in atmospheres that demand the quality of the materials to be superior and sturdy. The industrial dryer featured, offers extended durability, with heavy 14 gauge stainless steel baskets, among other components. The speed with which blowers operate is an important consideration in high speed continuous operations. The blowers need to operate at high speed and need to continue operating for longer durations. Industrial dryers come with large blowers for quick drying, which help to speed up the process of drying, while at the same time operating without breakdowns.
High standards of safety
The safety aspect of industrial dryers in a workflow is of great importance. Due to the automated nature of operations and the minimal intervention of humans, it is necessary that the equipment are incorporated with advanced and quick response mechanisms to offer greater safety to the equipment, personnel and material that moves through washing and drying process. The model comes with inbuilt fire suppression system which protects the linen and the components from overheating or from fire hazards. The quality of the drying also demands that the linen that is dried does not feature wrinkles on it. The reversing feature on the dryer ensures that every single piece of linen that drops into the output basket is free from wrinkles. Visit cwrresources.
Any component that is part of an automated process needs to integrate seamlessly into the larger workflow, to offer a well rounded solution. The industrial dryer featured can be easily integrated and time to work with automated conveyor systems, so as to eliminate manual handling. This will bring in greater efficiency into the system without having to redesign any of the process flows or make modifications to automated conveyors.
Click here – Having a mat at the entrance