If you're missing a tooth, you're not alone: as many as 178 million other people in the US are in the same boat. Worse, 40 million of them don't even have any natural teeth left!
Unfortunately, untreated tooth loss can impair mouth functions, such as eating and speech.
Thankfully, you can prevent those by getting dental implants or dentures.
So, which of the two should you get then? Are dentures better than implants, or is it the other way around?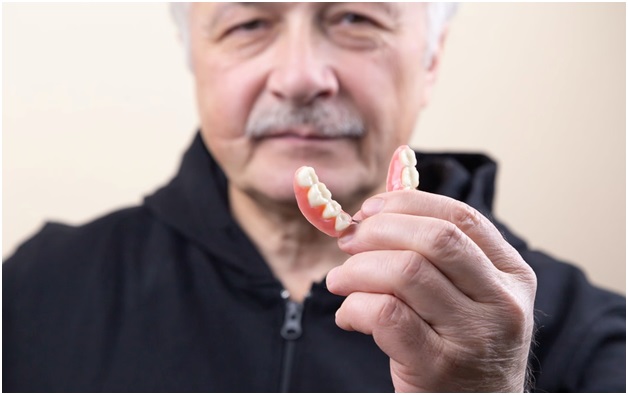 This guide addresses those questions, so be sure to read on.
When Should I Get Dental Implants?
Dental implants are artificial devices that replace lost or missing tooth roots. They consist of metal, screw-like posts placed into or above the jawbone. They provide a sturdy, permanent base for replacement teeth.
Implants work much like natural tooth roots, stimulating the jawbone. Thus, one of their top advantages is their ability to keep the jawbone from deteriorating. Jawbone loss, in turn, can alter your bite, facial structure, and speech.
The permanence of implants also helps ensure the replacement teeth don't move. That can then improve your speech and allow you to eat without worrying about slippage.
Do note that impaired dentition can raise your risks of poor nutritional intake. That can make you more prone to other health woes, especially chronic diseases.
So, if you have the budget, consider investing in dental implants. They last longer anyway, and besides, they offer the closest natural-looking teeth replacement.
When Should I Get Dentures?
Dentures are removable teeth replacement devices and can either be partial or complete.
Partial dentures replace one or more lost or missing teeth. Complete dentures are for patients who've lost or are missing all their teeth.
One of the best things about partial denture cost is that it's much lower than implants. It only costs a fraction of a single dental implant, the price of which can range from $3,000 to $3,500. You can even get a complete mid-range denture for that same amount.
A chief reason for that lower cost is that dentures don't require surgery. After all, they're removable, unlike implants affixed to your jawbone. So, your dentist only needs to take a dental mold to construct the dentures.
It only takes a few days to manufacture removable dentures. Once ready, you can then wear them soon after. By contrast, dental implants involve surgical procedures that span over a few months.
With all that said, you may want to consider dentures if you're not ready to pay for the cost of implants yet. Moreover, dental insurance usually covers part of the cost of dentures, often up to 50%. On the other hand, only a few insurers help cover the cost of dental implants.
So, Dental Implants or Dentures?
As you can see, whether you get dental implants or dentures has a lot to do with your budget. The former is much more expensive, but it's a long-term investment, as it also protects your jawbone. By contrast, dentures cost less, but they don't give the same bone stimulation as implants.
Thus, if you want implants but have a tight budget, look for a dentist offering financing programs.
Are you ready for more informative guides like this? Then feel free to check out our latest blog posts!